Dalcroze USA Virtual Afternoon
Jan 15, 2022 1:00PM—4:00PM
Location
Virtual Meeting via Zoom
Cost Free
Categories DSA Events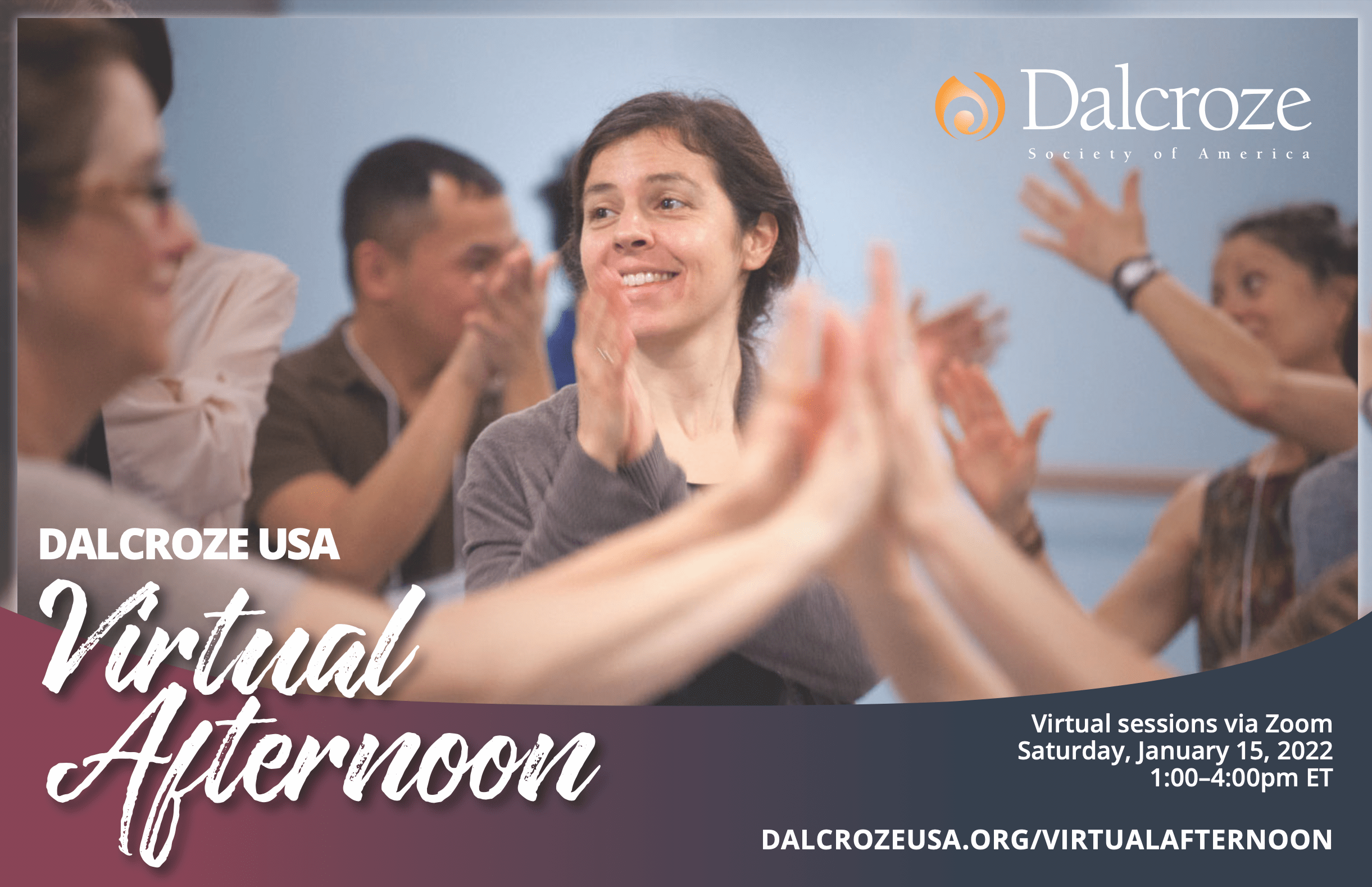 Dalcroze USA Virtual Afternoon
Saturday January 15, 2022 • 1:00–4:00pm ET
Unfortunately, the COVID-19 pandemic forced us to postpone our National Conference to 2023.
For those of you who would still like a bit of Dalcroze that weekend, we're putting together an afternoon of talks and presentations by presenters originally scheduled at the conference.
Join us Saturday, January 15 from 1:00pm–4:00pm ET to participate in several virtual sessions. It's free to attend, and we'd love to see you there. Please register in advance.
Afterwards, join us at the DSA General Business Meeting, 4:30–5:30pm ET.