The Dalcroze Society of America Memorial Scholarship provides funding for study at an accredited teacher training program. Find application instructions and requirements here.
Updated November 20, 2019
Each year, in honor of beloved Dalcroze educators Fran Aronoff, Arthur Becknell, John Colman, Brunhilde Dorsch, Elsa Findlay, and Henrietta Rosenstrauch, the Dalcroze Society of America awards a limited number of Memorial Scholarships to help future Dalcroze teachers study at accredited Dalcroze teacher training programs in the United States or abroad.
Consistent with the DSA's mission, the purpose of this program is to sustain, advance, and grow the practice of Dalcroze Education in the USA by providing financial aid to students living in the USA who plan to attend an accredited Dalcroze teacher training program and pursue Dalcroze certification. If this description applies to you, we encourage you to apply.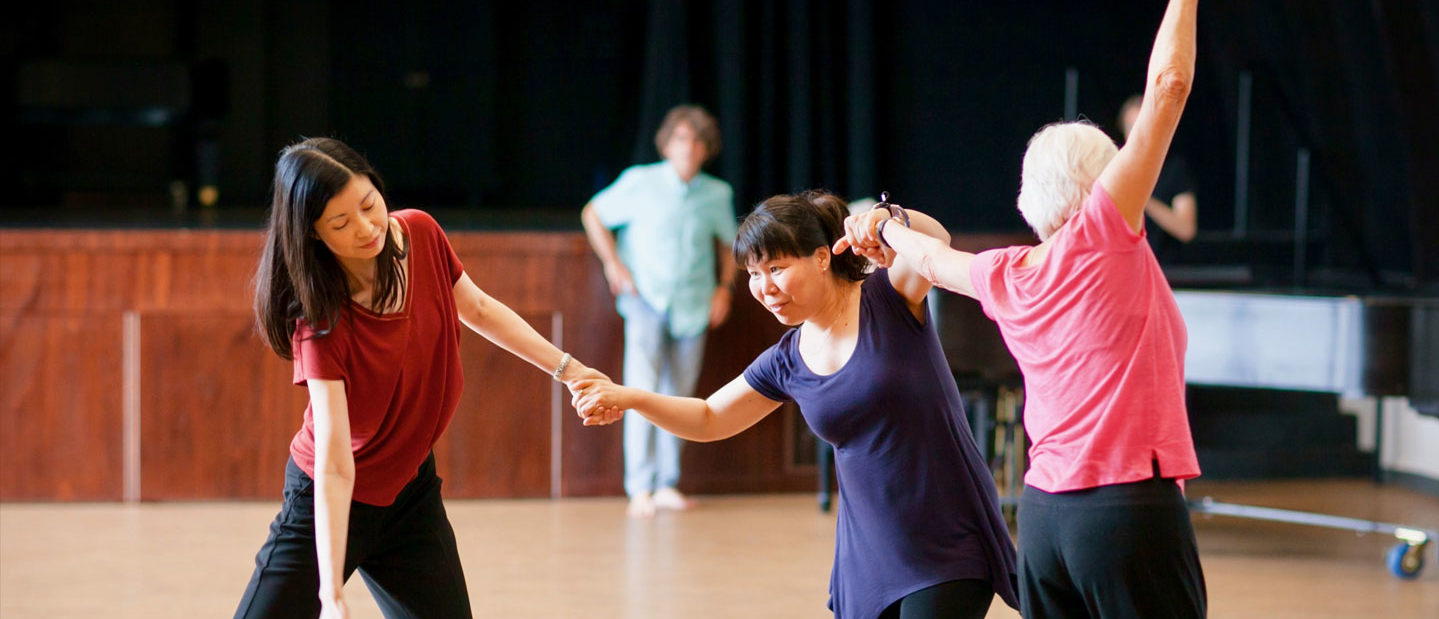 2019 Scholarship Recipients
Elizabeth Chladil
Steven Cosnek
Loretta Haskell
Mira Larson
Guy Mendilow
Molly Porterfield
Siwen Xi
How to Apply
In order to receive consideration, all scholarship applications must include the following:
Applicant's résumé

Applicant's personal statement, in which he or she describes:

Teaching experience

Musical background

Dalcroze training

Reasons for seeking Dalcroze teacher training.

Information about the accredited Dalcroze teacher training program he/she plans to attend:

The program's name, street address, and other contact information

The dates of the particular session the applicant plans to attend

The cost of tuition for that particular session

Three letters of reference. The letters must include at least two professional references; they may include one personal reference. We encourage applicants to submit at least one letter from a qualified Dalcroze Educator.

Proof of financial need. Please upload a transcript of your federal tax return along with a short statement regarding your financial need.

The IRS allows individuals to apply for a

transcript of their tax return

with the

4506T-EZ: Short Form Request for Individual Tax Return Transcript

. The transcript provides relevant data in summary without putting applicants' privacy at risk.
Please submit all materials electronically.
Once the DSA Board  of Trustees accepts the recommendations of the DSA Scholarships Task Force, the DSA Treasurer will direct payment to the institutions each applicant will attend. Acceptance letters will include further details.
Application Deadline
2020 Scholarship Applications will open in fall 2019.
Applications due February 15, 2020.
Please submit all materials electronically. (Note: You must do this from a Gmail account.)
Questions may be directed to scholarships@dalcrozeusa.org
Rules and Procedures
Any United States resident planning to pursue Dalcroze teacher training at an accredited Dalcroze teacher training program in the USA or abroad may apply for a scholarship. The Scholarships Task Force awards scholarships primarily on the basis of demonstrated merit and financial need. However, it will also take the following factors into account:

The applicant's prior Dalcroze experience.

The applicant's commitment to pursuing Dalcroze certification.

Whether or not the applicant has previously been awarded a DSA scholarship.

Whether or not the applicant, as a previous awardee, provided a follow-up report on the training the scholarship helped to fund.

The applicant's commitment to practicing Dalcroze Education in the United States.

The DSA awards scholarships primarily for Dalcroze teacher training programs at summer institutes of one, two, and three weeks, but also for one-semester courses (fall or spring) within the academic year (June to May of the following year). Applications for study at semester-long courses are given the same weight as a summer program.

In order to serve a number of applicants, the DSA does not grant full scholarships. DSA scholarships cover a portion of an applicant's tuition (typically 20-25%) to help defray the cost of onsite attendance at an accredited Dalcroze teacher training program.

The DSA Board of Trustees appoints a Scholarships Task Force Chair, who recruits members from the DSA membership. DSA Board of Trustees determines the total amount of DSA funds used for scholarships in any given granting cycle. The Scholarships Task Force determines the size of each scholarship, taking into account the total amount available in the current granting cycle.

Scholarship recipients do not receive the funding directly. Rather, the DSA directs each scholarship to the institution where the recipient plans to attend. The Scholarships Task Force makes all good-faith efforts to distribute funds equitably across accredited Dalcroze teacher training programs, but it does not evaluate applications on the basis of this consideration.

Scholarship recipients must use their scholarship only at the physical site of the accredited Dalcroze teacher training program designated in their applications and may not transfer it to other institutions or use it for virtual attendance via teleconferencing. Moreover, they must use the scholarship within the granting cycle in which they applied; they may not defer its use to a later granting cycle.
In addition to partially underwriting tuition at an accredited Dalcroze teacher training program, the DSA extends to scholarship recipients a complimentary one-year membership to the DSA.
Donate
Support DSA Memorial Scholarships by making a contribution directly to the fund.