Dawn Pratson: Organic Rhythm – The Music of Silence
Oct 03, 2019 6:00PM—9:00PM
Location
Diller-Quaile School of Music
24 E 95th St
New York, NY 10128
Cost $10-$40
Event Contact Lisa Dove | Email
Categories Chapter Events, DSA Events, New York Chapter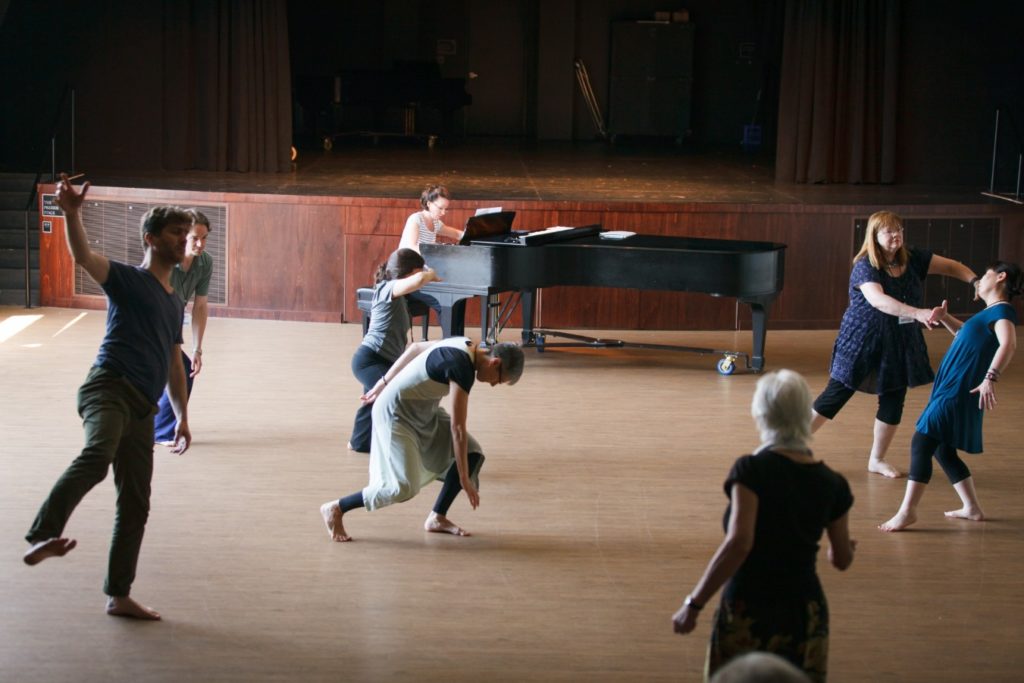 As a means of enriching and enlarging our movement repertoire to respond to/create music, we will explore natural rhythms that accompany movement. This natural rhythm can be inspired by the breath, the heartbeat or other bodily rhythms, by spatial pathways and other spatial elements, or by moving in relationship, among other variables.
We will be introduced to Laban's 5 types of phrases: impulse, impact, swing, rebound, continuous, and choreograph individual sequences that will retain their own rhythmic integrity while responding to environmental influences, including recorded music. We will improvise with these phrases with each other and with music, engaging in a dialogue which informs and enhances both the music and the dance.
Dawn Pratson started out as a musician playing flute, piano and singing, then immersed herself in modern dance and many other movement forms, including martial arts, folk dance, Laban Movement Analysis and somatic studies, which culminated in graduate work in dance/movement therapy. Her early career balanced teaching dance, practicing as a creative arts therapist, and advancing her dance training and performing.
In 1997 she was hired to teach movement in the Dalcroze program at the Longy School of Music which she did for 15 years and which led to earning her license in 2004. She was the founding music specialist at the Folk Arts-Cultural Treasures Charter School in Philadelphia, where she taught from 2005-2015. Currently she directs the Philadelphia Dalcroze chapter, is an artist in residence at Mascher Space Cooperative in Philadelphia and teaches workshops around the country. This past summer, Dawn presented her work at the International Conference on Dalcroze Studies in Katowice, Poland.
---
All regular workshops are $20 for members of the Dalcroze Society of America, $40 for non-members. Student rates are $10 for members of the DSA, $20 for non-members. Please show a valid Student ID.