International Conference of Dalcroze Studies: "The Listening Body in Action"
Jul 28, 2019—Aug 02, 2019
Location
Karol Szymanowski Academy of Music Katowice, Poland
Categories International Events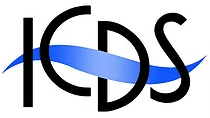 Early-bird extension
The early-bird rate for the 4th International Conference of Dalcroze Studies (ICDS4): The listening body in action has been extended!
If you haven't done so already, you now have until 24 April to register and pay at the lower price. At £230 (1150 zl), for five days, including lunches and refreshments, it is excellent value for money. Registered students can attend for £140 (700 zl).
More details can be found here.

The conference
Come and join more than 150 enthusiasts from more than 25 countries who have already registered for this event at the Karol Szymanowski Academy of Music, Katowice, Poland. There will be five days of workshops, papers, symposia, roundtables, keynotes, performances (theatre, dance, plastique animées, installations) and training seminars for those who want to get started in research.
Special events at ICDS4 include a very rare performance of Jaques-Dalcroze's opera Les Jumeaux de Bergame, the presentation of the first ICDS Lifetime Achievement Award, the inaugural Selma Odom Prize for Best Student Paper and an evening of Polish folk music and dancing.
Delegates will also have a new experience, as we try out Talking Circles after the keynote presentations. These will allow for further, in-depth discussion about the ideas presented, but in smaller groups with a facilitator. We hope these will help to build connections between delegates and between practice and research, and we look forward to your feedback.

Programmes online

You can now download the full programme for ICDS4 here. There are two documents: a Programme of daytime sessions and an Artistic Programme of evening performances. These will be combined and published in the printed programme that delegates will receive at registration. For now, we hope these will inspire you to attend!
Workshops
In order to provide you the ultimate comfort during the workshops, the number of places will be limited. The enrollment for the workshops will be possible on the first day of conference, during the registration process.