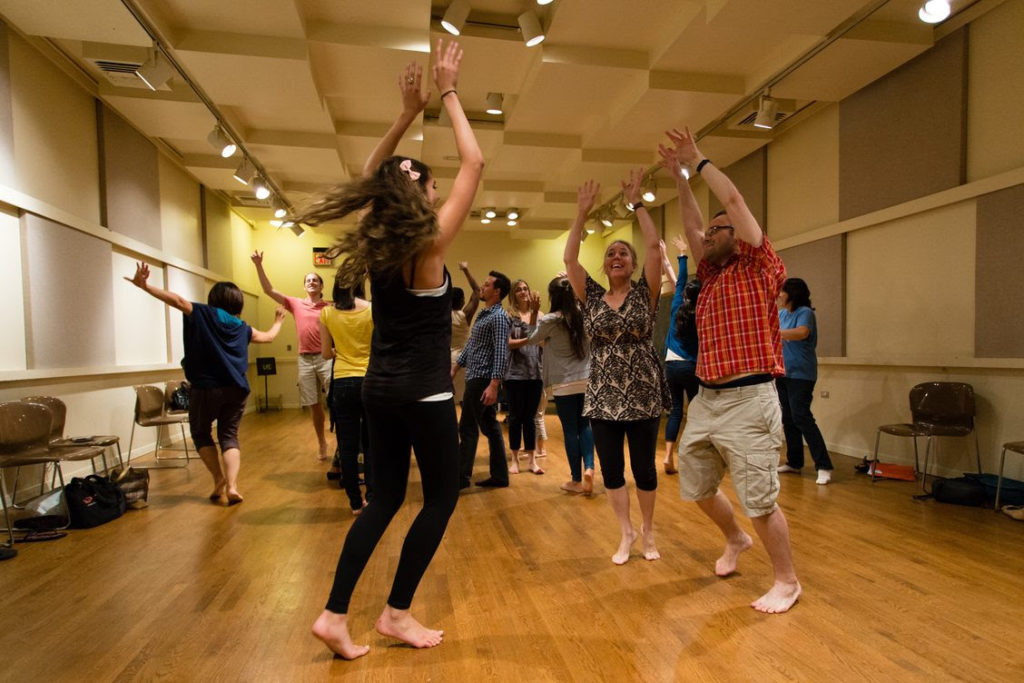 An afternoon of Eurhythmics, Solfege, Improvisation and Movement with Gregory Ristow, Dawn Pratson and Michael Joviala
12:00pm-1:45pm: Collaborative Improvisation with Dawn Pratson and Michael Joviala.
Engage with freely improvised and composed music in specific ways such as going with/going against; resisting/accepting; leading/following; supporting/countering; beginning and ending in order to create spontaneous long-form structures in music and dance. Note: this workshop is associated with the New York Dalcroze Chapter's artist residency, in it's pilot year with the music and dance collective "Loco Motors".
2:00pm-4pm: Solfege and Eurhythmics with Greg Ristow

Dalcroze Solfege Games for All: We'll play, and learn how to teach, games to build musicianship that can be adapted for students of (almost) any age and experience!
Spatial Subdivision: In a classic Eurhythmics lesson, we'll explore the interaction of levels of subdivision with pulse and each other through movement and improvisation.