The Dalcroze Society of America invites proposals to present workshops and presentations at its 2020 National Conference: Dynamic Performance, which will take place January 17-19, 2020.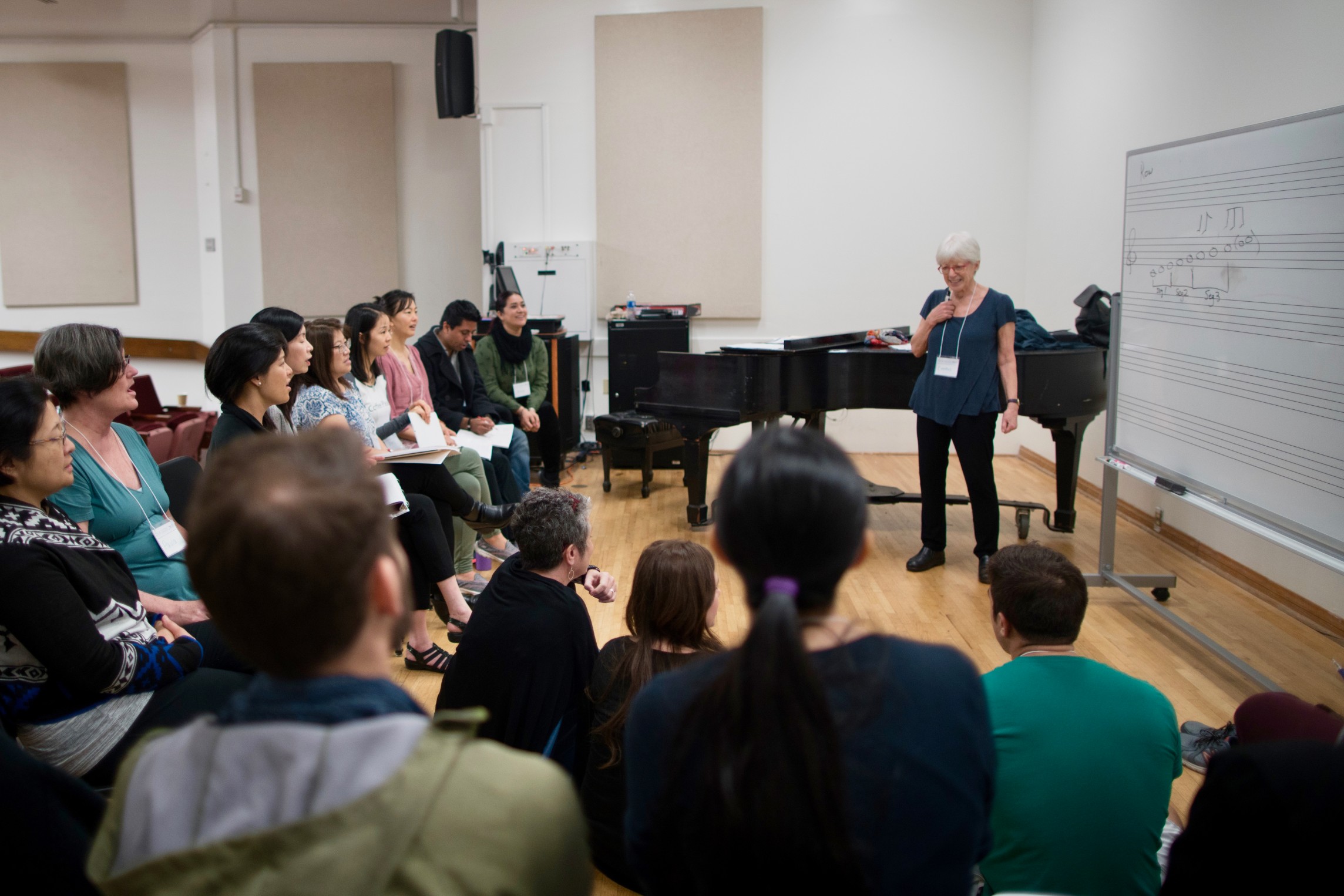 Deadline extended to September 1, 2019.
The conference theme "Dynamic Performance" explores the ways Dalcroze Education can inform, inspire, and empower performance. Presentations and workshops explore musical performance (on various instruments and the voice), movement performance, dramatic performance, and more.
Presenters may submit up to three proposals for workshops, performances, and/or presentations that relate to this theme. (If submitting multiple proposals, they should address different areas and different participant experience levels.) We welcome and encourage presenters with all levels of Dalcroze experience and training, including those outside the Dalcroze community, to submit proposals. Preference will be given to proposals that address the theme explicitly or implicitly. Presenters may select from a 40 or 80 minute session which should include time for questions.
Potential Topics
Dalcroze Eurhythmics

Dalcroze Solfège

Dalcroze Improvisation

Dalcroze Pedagogy (including teaching demonstrations, videos, etc…)

Dalcroze Plastique Animée (Live or recorded)

Special Applications of Dalcroze Methods and/or Principles

Dance Education and Performance

Seniors

Special Needs Students

Private Lessons

Group Instruction

In relation to other Methodologies (Suzuki, Orff, Kodály, Feierabend, etc.)

Rehearsal and Performance Techniques

Theater, Drama, Acting Courses

Collegiate Solfège/Theory Courses

Other

Performances
Applications must include:
Name, biographical information (150 word limit), and head shot (JPEG format)

Description

Proposed Title (3-8 words, no colons)

Session Description (50 word limit); Performances should include estimated timing

Length of Session (40 or 80 minutes)

Outline of the workshop, performance, or presentation (PDF)

Any handouts for participants (Presenters are responsible for providing their own copies.)

Topic (from the list above)

Participant Level

Introductory Level (Dalcroze Pre-Certificate)

Advanced Level (Dalcroze Certificate and beyond)

Any Level

Equipment needs and/or technical requirements (audio, audio-visual, etc.).

Commitment to conference attendance and commitment to join the DSA