"Making Joyful Connections" – Silvia Del Bianco (2020)
With Silvia Del Bianco, Diplôme supérieur
Recorded January 18, 2020
This lesson was designed for the opening session at the 2020 DSA National Conference. As Silvia explains, her goal was to have a joyful start, with exercises that weren't too difficult in terms of concentration and dissociation.
Activities invite participants to develop their own movement vocabulary and deepen their connection with the body. In this one brief lesson, we can see the participants become more comfortable with—and conscious of—the larger group, many of whom they are meeting for the first time.
Additional Resources for ""Making Joyful Connections" – Silvia Del Bianco (2020)"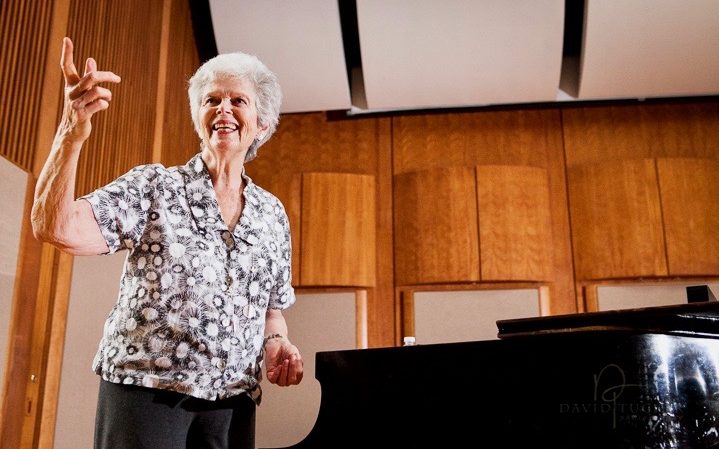 Beginning Eurhythmics
With Lisa Parker (2012)

Duration: 1:03:47
Members Only Resource
Experience a Dalcroze education class from the 2012 National Conference.
Watch Video...