Children's Demonstration Class
With Dr. Jeremy Dittus, Diplôme Supérieur
Recorded January 18, 2020
Come see what 7+ years of Dalcroze Training can accomplish in young people! During this demonstration class, Rhythmic-Solfège V and Advanced Placement students from the Dalcroze School of the Rockies will demonstrate a variety of Eurhythmics and Solfège activities from their courses in Denver, Colorado, along with a few surprises along the way. 
Students range in age from 11-14; they are thrilled to share what they've learned at the DSA National Conference.
Additional Resources for ""Children's Demonstration Class" — Jeremy Dittus (2020)"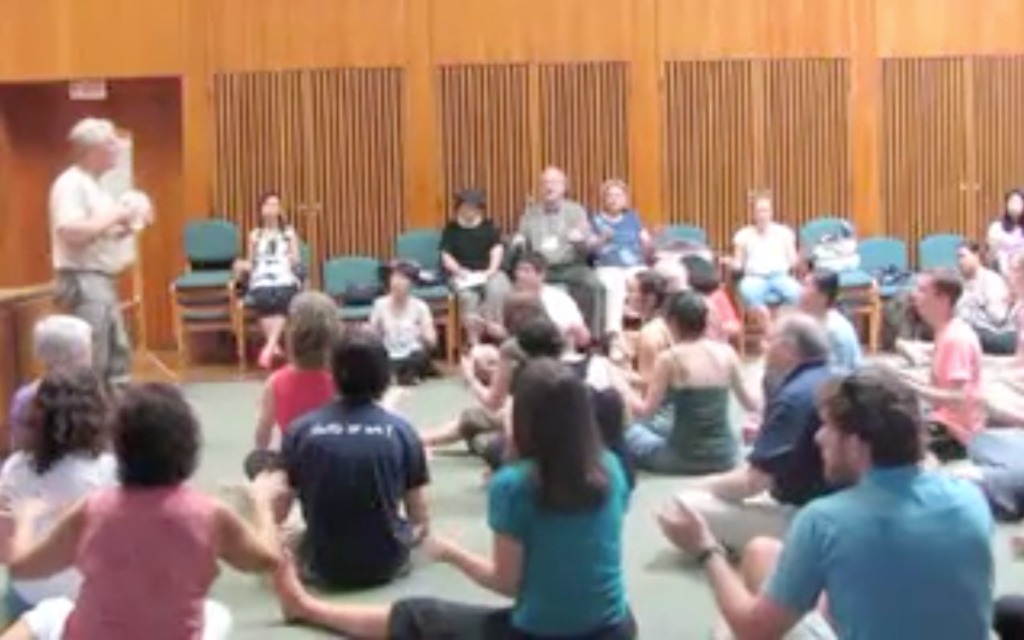 Beginning Eurhythmics
With Bill Bauer (2010)

Duration: 53:09
Members Only Resource
Experience a Dalcroze education class from the 2010 National Conference.
Watch Video...