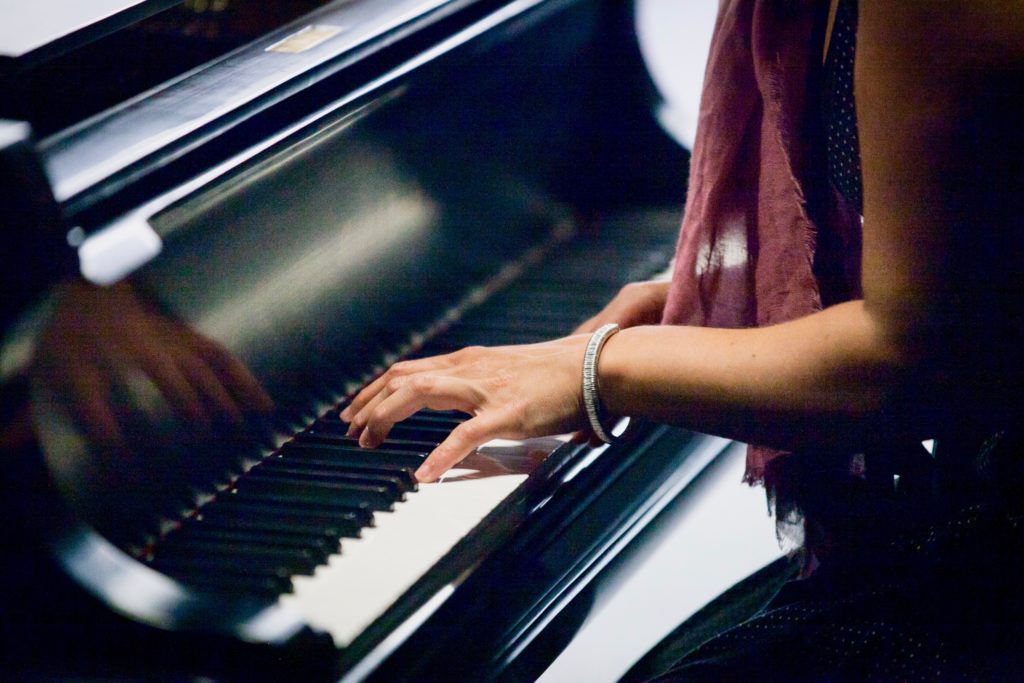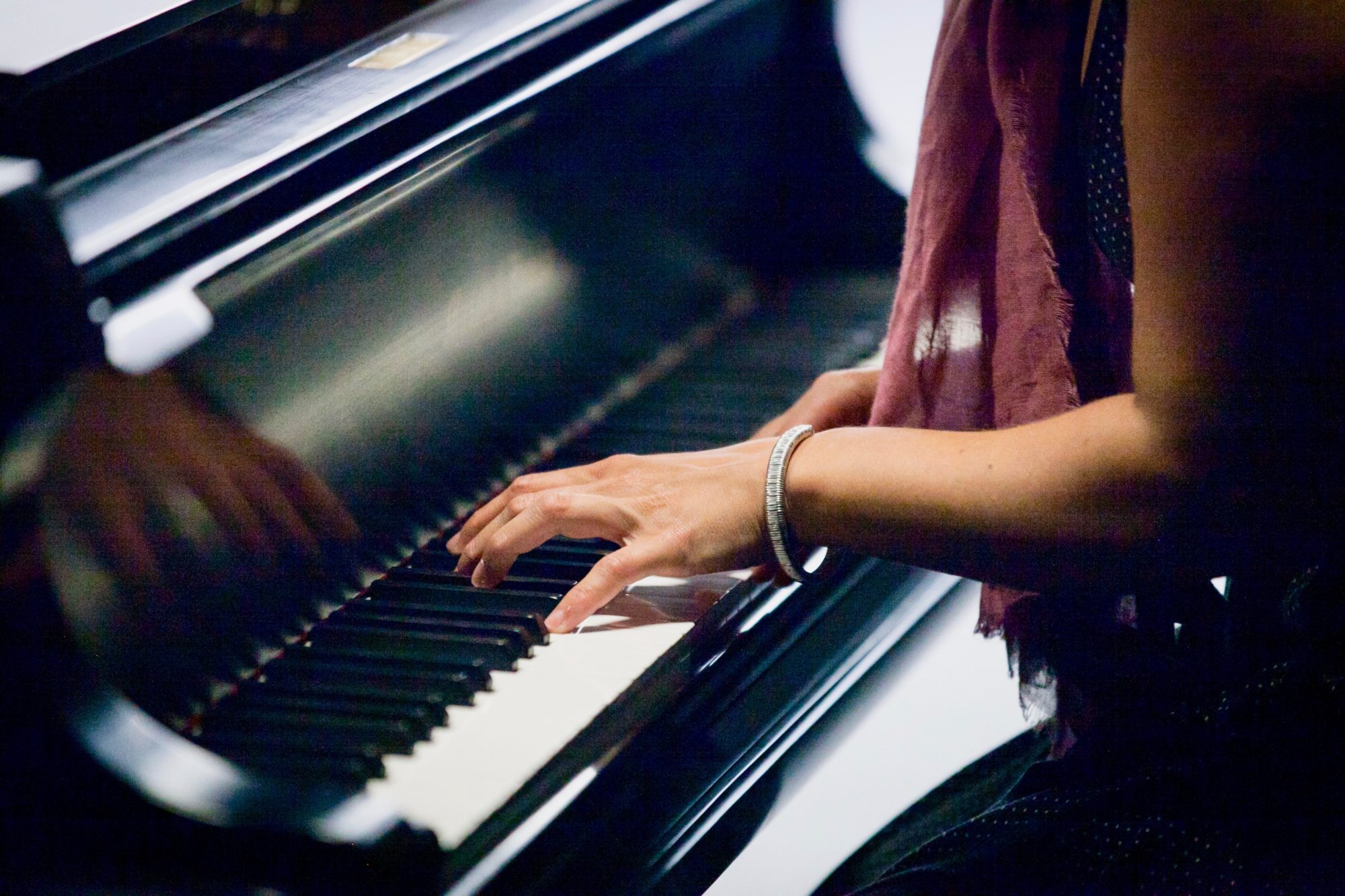 Improv Corner: Fourth Ree to One
This is a kind of two-for-one composition. In addition to the "disappearing division" rhythmic construction, there is an association at work here. Do you see it?
Half notes are played as fourths, dotted quarters as thirds and quarters as seconds. The metric system may be interesting for the eurythmics classroom, but a little too restrictive for improvisation pleasure, so you might choose to alter it. Better yet, dispense with it entirely and enjoy the free interplay of different combinations of 4ths, 3rds and 2nds the groupings of 2, 3 and 4 divisions.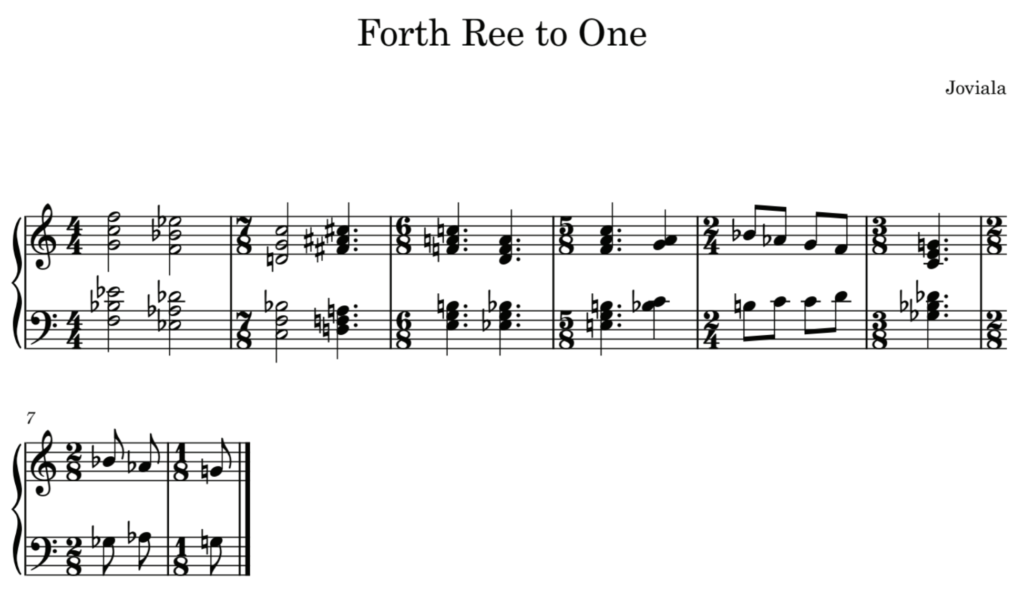 ---
This article was originally published in the Spring 2021 issue of Dalcroze Connections, Vol. 5 No. 2.