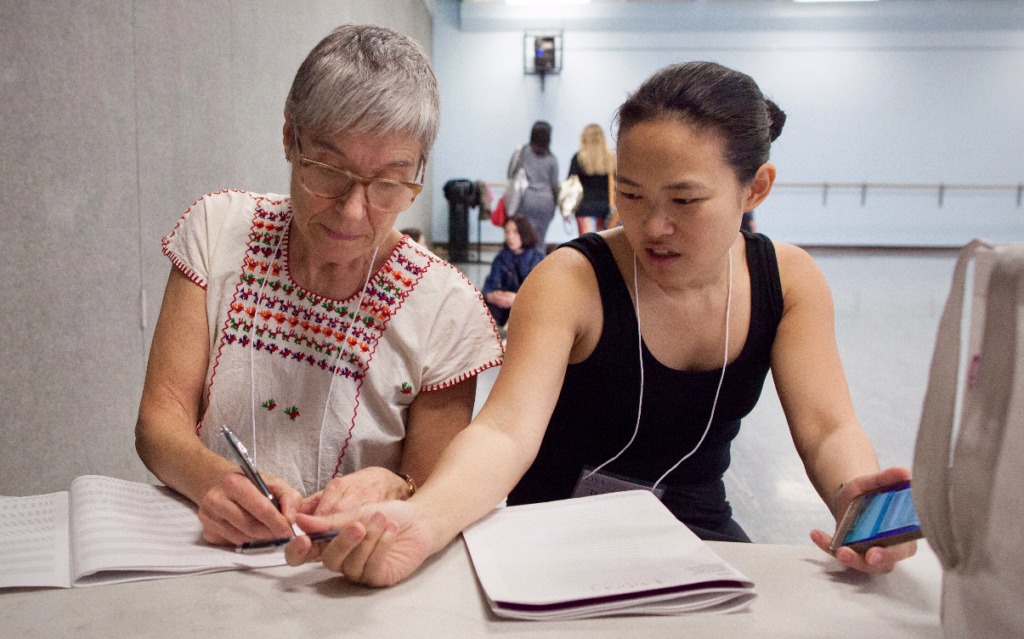 Dalcroze is a rich and multidimensional practice that holds infinite potential for exploration and discovery. Maybe this aspect is what attracted you to Dalcroze in the first place? As you may have noticed, an experience so rooted in the aural and physical sensation of music can be hard to explain to someone who has never felt the magic of a Dalcroze experience.
The DSA's Marketing team was formed in 2020 to address two critical areas of the DSA's mission: to "raise the general public's awareness and appreciation of Dalcroze Education" and to "sustain and expand the professional practice of Dalcroze Education in the USA and in the world." Our creative team leverages the work of the DSA's Professional Development Committee (PDC), which has defined much of what Dalcroze Education is in the United States.
Our first major initiative is to provide ways for you, our members, to more easily describe, and convey to others what Dalcroze is and why our practice is so beneficial. After trying to capture this elusive idea in just one sentence, we came to the conclusion that everyone is going to have a slightly different sentence based on their own experiences. So we invented the multi-sentence, which allows the reader to interpret it many different complementary ways: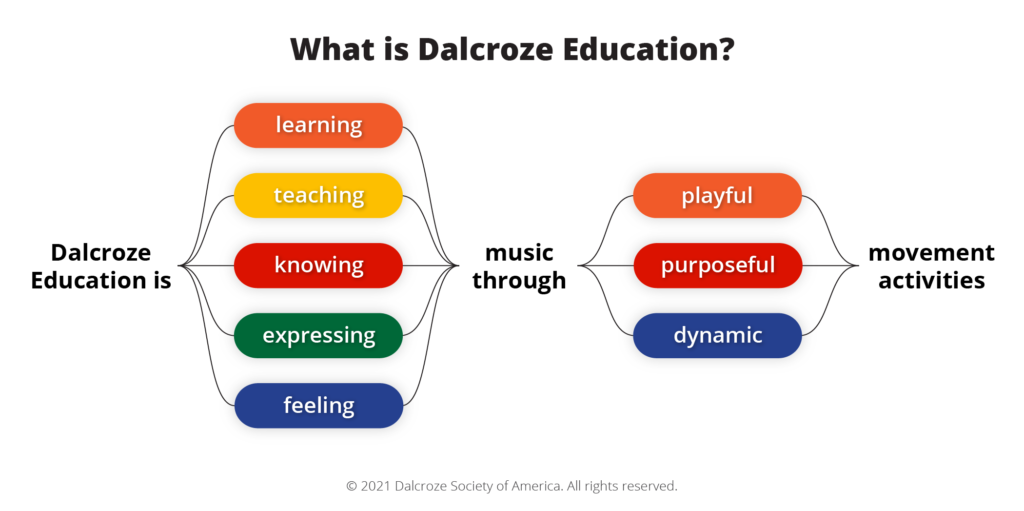 We hope you will use this tool to forge your own pathway, choosing the words that resonate most. We know this won't be the last word on the subject, but we offer it as a starting point for you to add your own experiences, anecdotes, and further descriptions. Which pathway do you like best? Let us know on our Facebook page.
This graphic will be available to DSA members to use in their own marketing materials.  It will be licensed free of charge to active members who have a DSA-recognized Dalcroze certification and are authorized to teach using the Dalcroze name. This graphic is just the first offering; we are continuing to create marketing materials and graphics that our members can use in their own practice, so check back later! Members can visit the Download Area and read the Terms of Use.
Please follow the DSA on Facebook, Instagram, Linkedin, and Twitter.  Let's spread the word about Dalcroze by sharing our posts and content on social media.  Together we can help raise awareness of Dalcroze in the USA!
Questions or Comments about marketing? Feel free to contact me at lori@dalcrozeusa.org
---
The DSA Board of Trustees envisions the DSA's future and enacts policies to ensure that its programs fulfill its stated purpose and meet the community's evolving needs. Meet the rest of the Board and find out more about their work.