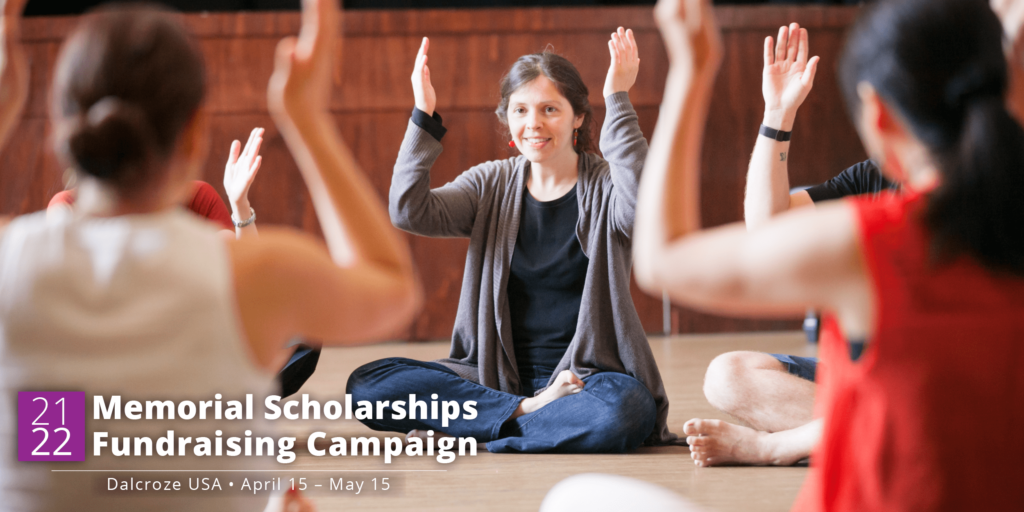 2022 Memorial Scholarships Fundraising Campaign
Today marks the launch of the 2022 Scholarships Fundraising Campaign—an effort to support and sustain the next generation of Dalcroze Educators. We're asking for your support so we can continue to provide scholarships to deserving students pursuing Dalcroze Teacher Training.
The fundraising drive lasts one month, from April 15 – May 15.
For this year's campaign, we're focusing on micro-donations—that is, many donors stepping up with small gifts. We hope you can spare $5, $10, or $25 to help us reach our goal of $4,500. These small gifts can really add up.
In response to last year's successful campaign, this year we were able to increase the total awards to $3000. Congratulations to the 2022 recipients below!
2022–23 Scholarship Recipients
KuanTing Chang
John Gilmour
Mira Larson
Katherine Ostrosky
Emily Rudquist
Seonggyeong Yun
This financial support is only possible thanks to your participation in the fundraising campaign. Please consider a donation today.