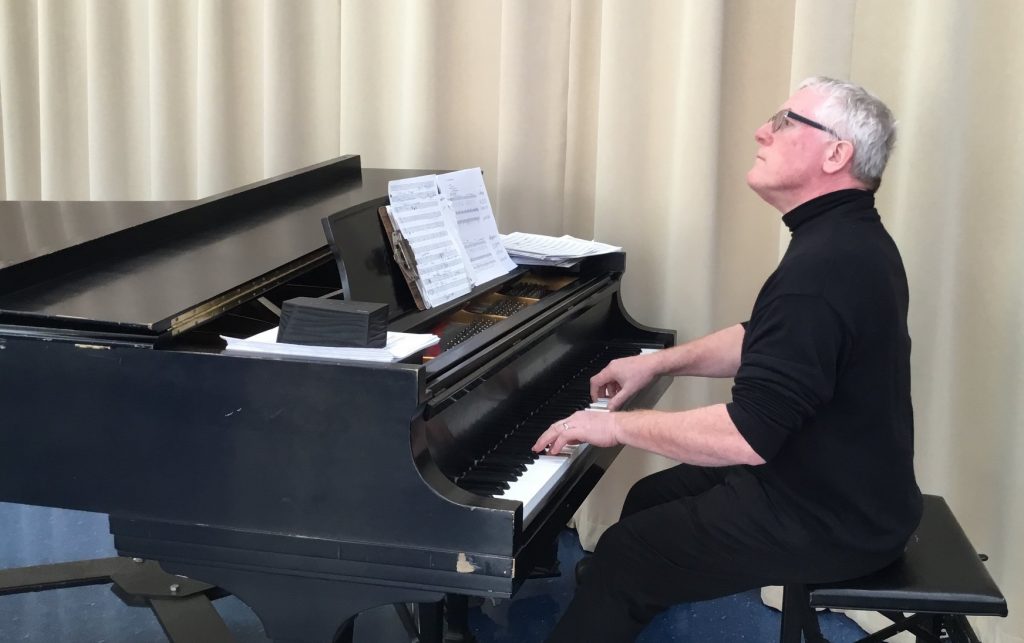 Lesson Plan: Living Music: Eurhythmics and Jazz Improvisation
This lesson was first presented at a New England Dalcroze Chapter Workshop, January 27, 2019, and is designed for adults of all levels.
In this lesson, students develop some of the basic skills that go into jazz improvisation, working in various musical styles. Through their improvised movements, students experience the relationship between beat and measure in different meters, and explore ways to feel and express how a level of pulsation can remain constant in music organized around changing metric groupings.
Later, by inventing vocal improvisations that feature the tritone, they learn to hear the way this interval figures in the various diatonic modes. Finally, students experiment with these rhythmic and melodic elements at the keyboard, inventing improvisations based on the archetypal blues progression in piano four-hand duos and six-hand trios.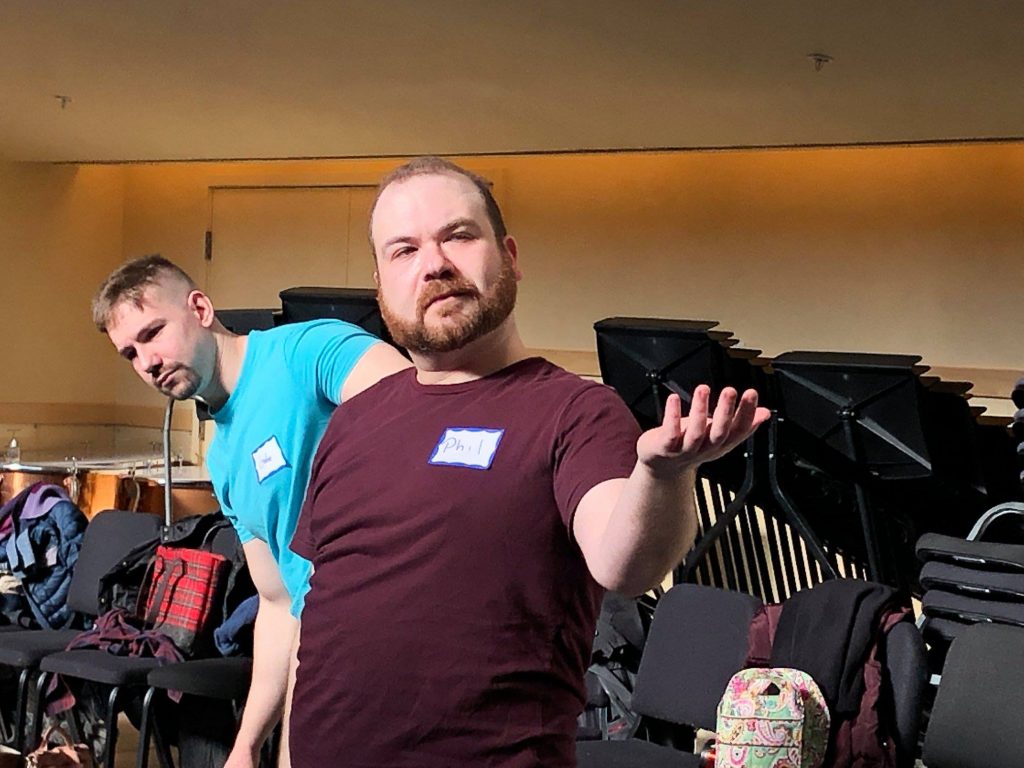 Reflecting back on this session, I'm now aware of how wonderful it was for us to interact with each other in person. We took so much for granted back then. Moving across the floor, the participants created spatial relationships between one another as they explored various ways the music and their movements were also related.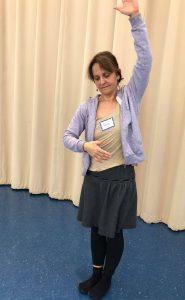 As they adjusted to changes I introduced in the music, they were always sensing one another's presence either directly or indirectly, so everyone could move easily together (see this short video segment from the first part of the workshop posted on Dalcroze New England's Facebook page).
While Dalcroze teacher training tends to focus a lot on the educational value of Eurhythmics, especially as a way of learning musical concepts through movement, this versatile practice also gives us concrete ways to help students feel greater personal fulfillment as expressive beings and artists.
Accordingly while a lesson plan gives teachers essential scaffolding for the actual experience they will provide, it can only hint at the critical role the teacher plays in freeing participants of inhibitions and opening them up to their own creative potential. Our pacing of the lesson, our sensitivity to each student's uniqueness as individuals, and the various adjustments we must make in our music and lesson plan in order to adapt the lesson to each student's character and skill level, all figure into the lesson plan's realization as a work of art in its own right.
Lesson Sections:
Opening Exercise
Eurhythmics: First Exercise
Eurhythmics: Second Exercise
Improvisation: First Exercise
Improvisation: Second Exercise
---
Members of the Dalcroze Society of America can read and download this full lesson plan online. Not a member? Join instantly online.