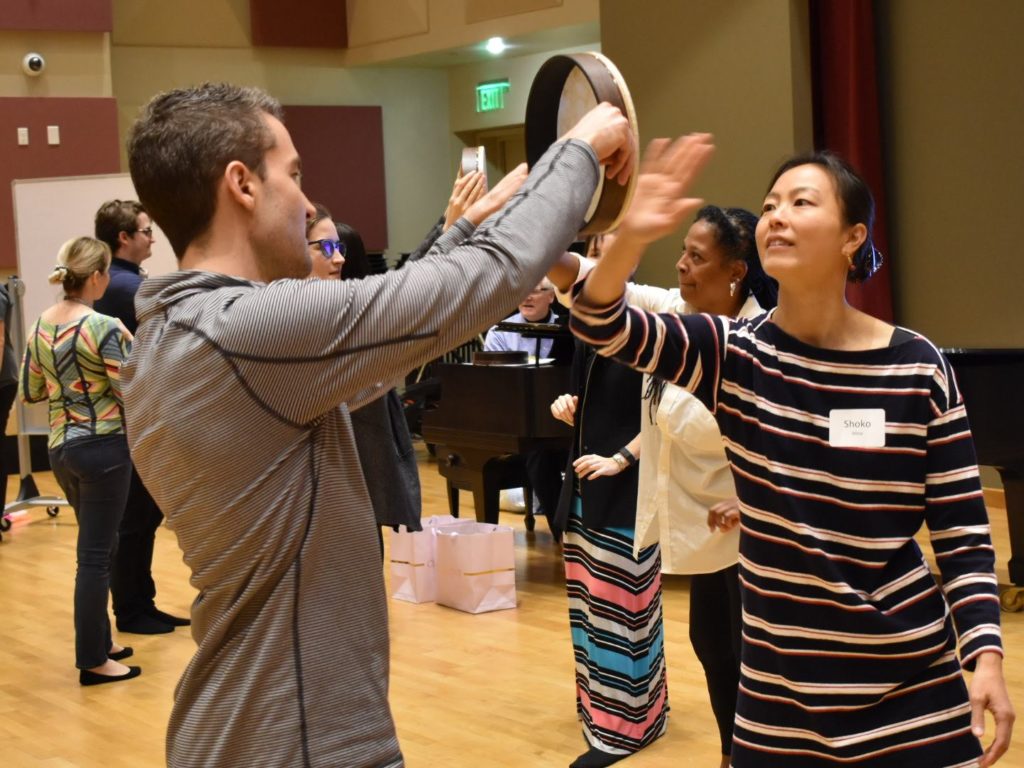 "Listen, Move, Improvise, Discover"
On January 20, 2019, the Dalcroze Leadership Initiative co-sponsored a workshop with the Colburn School. Over 30 people participated in "Listen, Move, Improvise, Discover," with Bill Bauer, Dalcroze License.
"What a fun workshop!  Three hours flew away with fun but challenging interactive musical activities. I loved moving to Bill's lively improvisations. Plus, bringing in neuroscience to back up what we were experiencing, such as perception coupling, was thought-provoking.

The workshop was well thought out, and participants had time to reflect and share their experiences. He kept us on our toes by asking questions about what we were experiencing musically with our bodies!"

Shoko Hino, workshop participant
---
Find a Dalcroze workshop near you or learn how to host your own event.