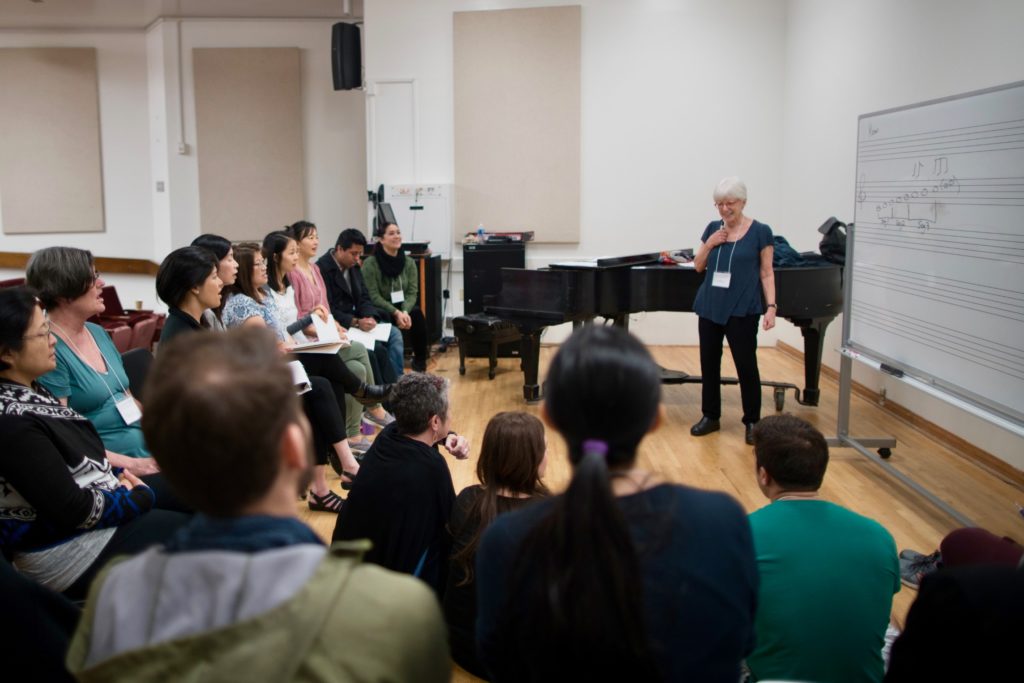 Recognizing One Another: Surveying the Dalcroze Landscape
Did you get your Dalcroze training just last month or years ago? What level have you reached? How do you use it in your professional life? The Dalcroze Society of America wants to know about you!
As a service, the DSA provides a member directory. We want to make sure our information is up to date, so you can connect with others and vice versa. But that's not all! 
We are creating a new online listing of certified Dalcroze professionals currently practicing in the USA, to help people in your area find your services. This listing is different from our member directory. It will enable us to work with you to get the word out about your professional activities. Through your contributions to our thriving community, you make a difference! This listing can help us recognize your important work. 
This survey should take no more than a few minutes to fill out. The information you give us will enable us to provide a more complete listing of all who have received Dalcroze training in the United States. If you're a DSA member, this online survey will automatically populate fields with information currently saved in the member directory. 
Thank you for helping to ensure that more and more people benefit from the unique Dalcroze experience that has existed for over 100 years. Together we are a stronger and more vibrant community.
---
In no circumstances will we sell or rent your information to third-party organizations. 
If you are not already receiving newsletters from the DSA, sign up here.