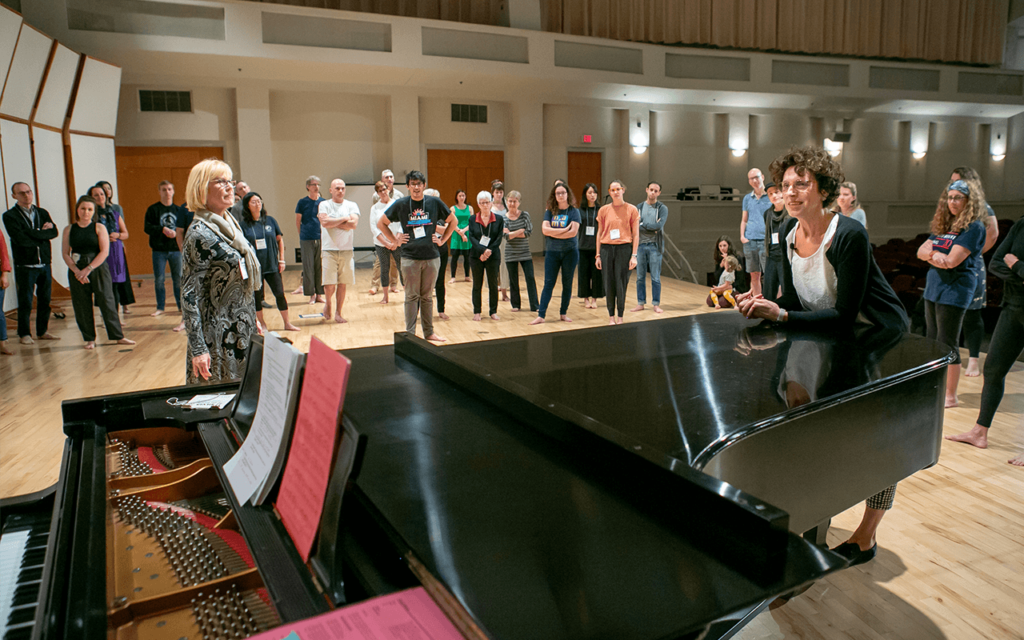 Video: Making Joyful Connections with Silvia Del Bianco
This lesson was designed for the opening session at the 2020 DSA National Conference. As Silvia explains, her goal was to have a joyful start, with exercises that weren't too difficult in terms of concentration and dissociation. Activities invite participants to develop their own movement vocabulary and deepen their connection with the body. In this one brief lesson, we can see the participants become more comfortable with—and conscious of—the larger group, many of whom they are meeting for the first time.
This full video is also part of the first DALCROZE LAB session, in which Silvia will lead a discussion on this lesson. That's coming up later this month—register today!
The entire class can be viewed in the DSA Video Library.
You can go deeper with our lesson Study Guide, which outlines the session, and includes more information on the piece used in the closing activity.
---
Members of the Dalcroze Society of America can watch this video and dozens more in the Video Library. Not a member? Join instantly online.