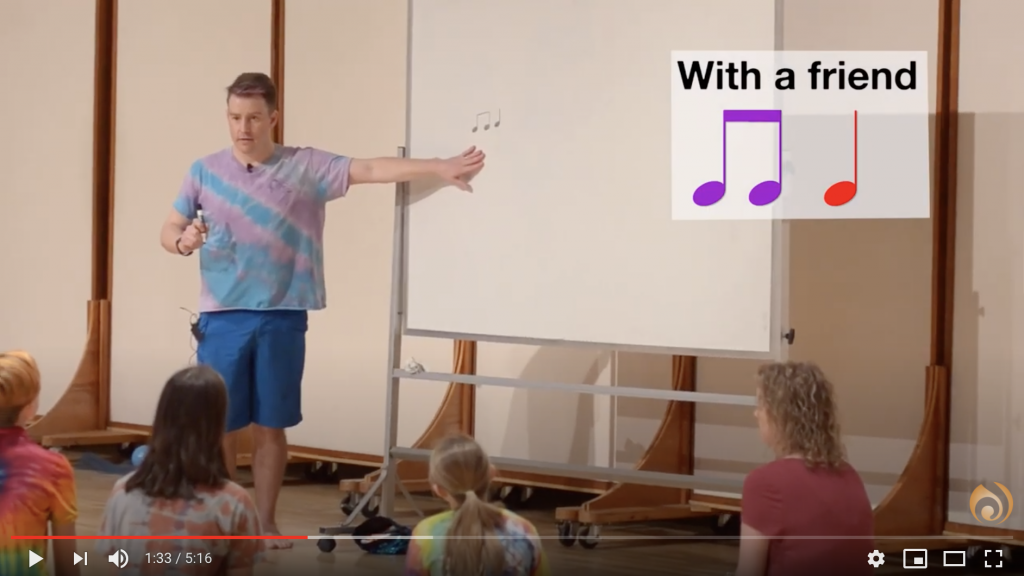 Video: Children's Dalcroze Eurhythmics with Dr. Jeremy Dittus
This class, recorded live at the 2020 DSA National Conference in Miami, FL, was led by Dr. Jeremy Dittus, Diplôme Supérieur, and features students ages 11-13 from Rhythmic-Solfège V and Advanced Dalcroze courses from the Dalcroze School of the Rockies in Denver, CO.
Check out a preview of the class below.
Using movement as the means for learning, the class demonstrates innovative aspects of Dalcroze Education including Eurhythmics, Solfège, and Improvisation. The lesson highlights Augmentation, Diminution, Rhythmic Dictation, Scale Structure, along with Vocal Dictation and Modulation.
The entire class, over an hour long, can be viewed in the DSA Video Library.
---
Members of the Dalcroze Society of America can watch this video and dozens more in the Video Library. Not a member? Join instantly online.