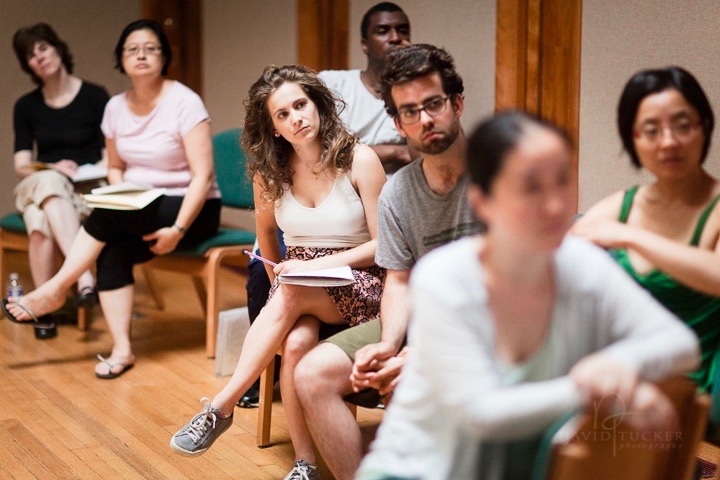 Getting Racism Out of Music Education: An Open Discussion
This past August and September on the last Sunday of the month the DSA has hosted informal Zoom discussions on racism in music education. These gatherings have been well attended, with over twenty participants joining from all over the world.
I agreed to lead these discussions, inspired by recent events. After George Floyd was killed in Minneapolis and voices and bodies erupted, yet again, protesting police violence against people of color, I joined in with a couple of local dance groups to discuss this and other issues of justice and equality related to arts funding, housing, health care, etc. It was impressive to me how these organizations not only jumped to support Black Lives Matter but also took ownership regarding complicity in perpetuating systemic racism and white supremacy.
One organization, Dance/NYC, composed a letter to the dance community that stated: 
We recognize that as a nonprofit organization based in New York City, Dance/NYC benefits from white supremacist structures, including those that have led to the active and pervasive violence against Black people as well as the systemic displacement and subsequent erasure of Lenape people and governance from their lands. The history of this violence in displacement is built upon concerted acts of settler colonialism and remains active today in every area of our artistic community.

In the dance community, this violence is present in the perpetual erasure and appropriation of the traditions, legacies and histories of Black, Indigenous, and peoples of color and the immense profit being made on the backs of these communities with little wealth returning to them. This practice bleeds into the current crisis, as artists and art workers of color are often the first to lose their jobs and the last to have access to funding.
This statement led me to investigate other BLM statements made by dance and music organizations such as the National Dance Education Organization (NDEO), the National Music Education Association (NAfME) and others.
Then I approached DSA Executive Director Bill Bauer to find out if the DSA's Board of Trustees was actively discussing the issue. The Board had decided not to issue a formal statement. But Bill asked if I would be interested in moderating Zoom discussions with the Dalcroze community. I said "yes."
Yikes.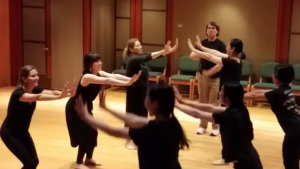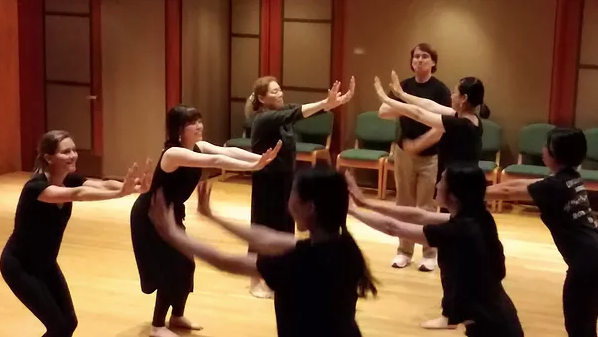 Looking Back
Well, back in the late 80's I Iived in a small, overwhelmingly white, New England town. One of the two or three Blacks who lived there was a woman, a reporter for the local newspaper. One evening she was pulled over by the police for a minor traffic violation and ended up being arrested. I don't remember the charges but I remember that she got angry and "went off" on them.
Following that incident, the town hired a consulting team to do anti-racist/diversity training. It was open to the public and I eagerly attended. I remember hoping that the room would be full of the police, but there was, maybe, one officer, if that. The event raised my consciousness about the groups I "belonged" to and the overt and subtle privileges as well as biases and liabilities that went along with these identities (female, white, middle and upper-middle class, wasp, artist, etc.).
About 20 years later I was hired as the founding music specialist at the brand-new, Folk Arts-Cultural Treasures (FACTS) Charter School here in Philadelphia. The school's charge was to make social-justice-conscious "culture makers" out of the 60% Asian, 35% Black, 4% Latino and 1% white students. Folk arts were to be used as the tool to make this transformation; students would learn and reflect deeply on folk arts of their own and others' cultures, learn to value their own, and respect others' languages and customs, learn about the injustices and prejudices in our world, the songs and movements that helped to empower the oppressed, and learn to be suspicious of the mainstream reporting of history.
There is much I would love to discuss about my ten incredible years teaching and learning at FACTS, but for our discussion here I want to mention two things. First, my own "culture" of classical music training and its theory and repertoire was seen as coming from the white majority and not of the cultures of the oppressed, and as such there was a constant and very interesting tension. I lived with this tension; yet all the while, I felt supported and respected, and was given freedom to teach what I wanted. I was also told that the school would probably never have a band nor an orchestra.
At FACTS I initiated an appropriate curriculum that used movement and song, the Orff orchestrarium, recorder, guitars and ukuleles and a range of pop, folk and classical music to try to fill the musical minds and bodies of students in grades K – 8. I learned Chinese, Indonesian, Vietnamese and Cambodian songs to add to our "school-wide singing," many of them collected via my cassette tape recorder from parents, custodians and food professionals as well as collections by Patricia Sheehan Campbell and others.
I taught a lot of African American music throughout the grades, including a unit for middle school on the history of popular music through the lens of African American history. I also took students to the Philadelphia Orchestra and participated in Opera Philadelphia's fabulous student program (until the school boycotted the Opera trip at the last minute to protest the use of "yellow face" in Turandot).
The other thing that relates to this discussion, was the phenomenon that I have heard teachers talk about for years: that the Black students, mostly the male Black students, were often the ones getting in trouble and sitting in the dean's office. I saw Black, male kindergarteners start to turn away from my rules, evade eye contact with me, bond with other Black male students. My own difficulty in dealing with these behavior problems, I'm ashamed to admit, was one of the factors that pushed me to take early retirement from teaching at this school. And I think there is a connection between what I witnessed as just described, and Black Lives Matter.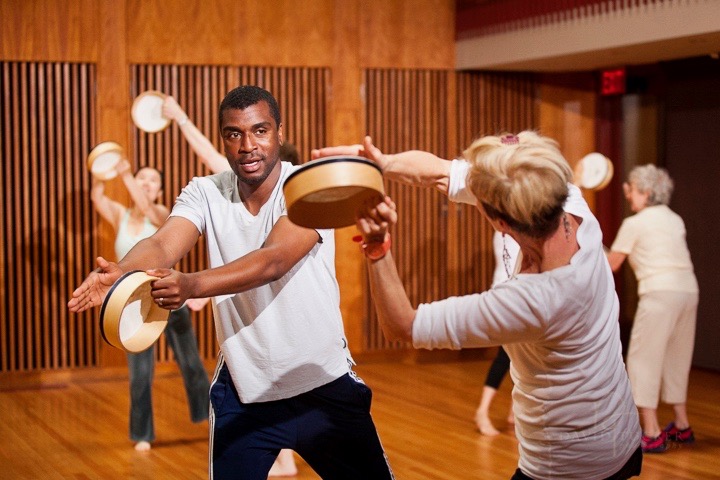 Looking Forward
This stuff is complex and difficult. I have the privilege of having the time to do a lot of reading, and I have been READING. I read Robin DiAngelo's White Fragility and have been fascinated with the push back of her thinking by John McWhorter. I am full of questions and concerns and very few answers.
So, we've had two DSA Zoom discussions so far, and for me they were awkward and bumpy but that's ok. At FACTS we used to call these "courageous conversations." And we premised each one with things like "silences are ok," "confusion is ok," "discomfort is to be expected." We might call in some experts to help us along with this, but for now we are going to keep meeting, monthly, to blunder through. I hope you will join us.
At the first session in August I proposed the following objectives to give these talks some structure:
Objectives
Acknowledge the history of cultural appropriation and white privilege in music education.
Increase the diversity of music educators to match the diversity of the students we teach.
Examine repertoire to be fully informed of racist, sexist, homophobic, ability-based content.
Take classical music off its high horse, remove the hierarchy, set all music on an equal playing field.
If you share these concerns, or have others that are relevant to this ongoing project, please join us. Here's the Zoom invitation to register. 
Once you've registered, Zoom will send you a confirmation email with hyperlinked text that reads "Click here to join the meeting." You'll want to set this aside to revisit on the morning of our next meeting, which will take place on Oct 25, 2020 10:00 AM Eastern Time (US and Canada). I'm happy to be involved in this effort and look forward to seeing more and more participate.