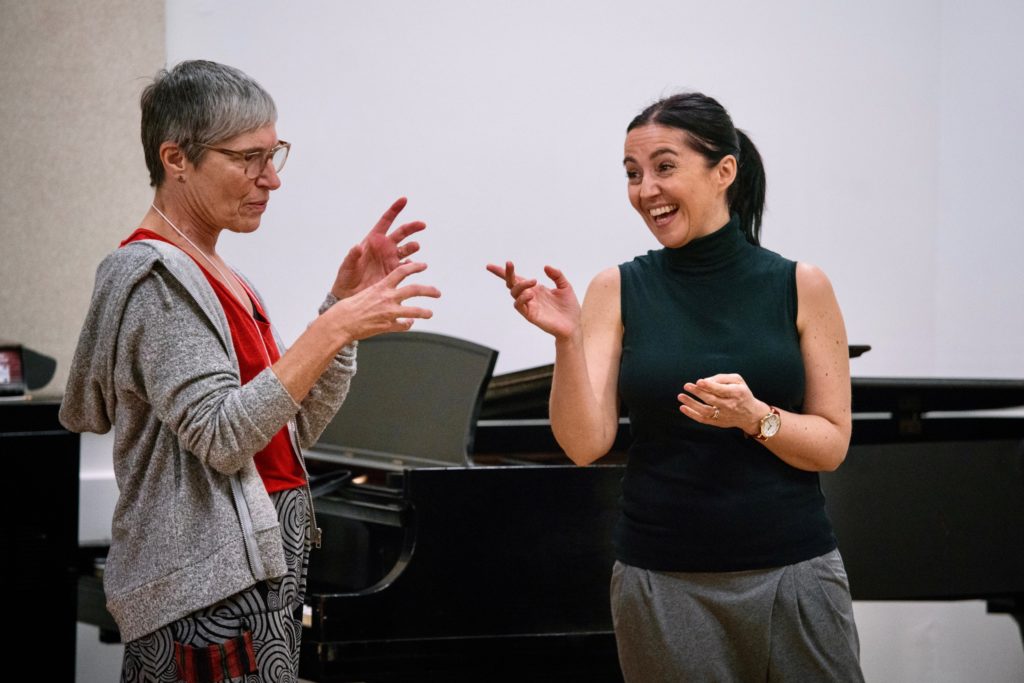 The 2020-21 Chapter Outreach Committee
As the new Chair of the Chapter Outreach Committee, I'm excited about the incredible potential this team has for making an impact on Dalcroze Education in the USA. This committee serves as a liaison between the DSA's Board of Trustees and Chapters. In other words, it serves a critical role in the life of the organization. We are committed to facilitating communication between the national Board and local or regional Chapters, as well as among the various Chapters. The committee gives the Chapters a critical pathway for giving the Board feedback about DSA policies that affect them.
This past spring, my fellow Trustees and I worked on the DSA's new 2020-23 Strategic Plan. As a part of this effort, former Chair, Lauren Hodgson and the Committee developed several strategic goals. I'm glad to say that, already, we're making progress on them. As you'll see on the website, with DSA Marketing and Operations Director, Alex Marthaler's indispensable help, we've made the Chapter Leadership Toolkit available as a searchable webpage.
Here are the other nine goals we've set for ourselves:
Work closely with Chapter Executive Boards to ensure that chapters effectively fulfill the DSA's mission through their work at the local, state, and/or regional levels.
Communicate the benefits of chartering a Chapter to all DSA members. Encourage more DSA members to see chartering a Chapter as a possibility.
Identify and create opportunities for forming new DSA Chapters. One (1) new chapter each year, or three over the course of the next three years.
Enlist participation from all Chapters in Chapter Outreach Committee Meetings. Help new Chapters benefit from each established Chapter's institutional memory.
Foster and support chapters at different stages of development.
Streamline the process of training Chapter Executive Boards.
Make the job of Chapter Outreach Committee Chair more manageable.
Build greater cohesion through all levels of the organization, as well as clarity about compliance with IRS regulations and liability insurance policies.
Develop a self-sustaining model of fiscal discipline in all DSA "branch" offices, ensuring that all Chapters finish their year in the black.
I hope the DSA membership sees this team as an avenue for getting involved in the organization, either at the local or regional level of the various Chapters' Executive Boards, or on the DSA's Chapter Outreach Committee. Please be in touch with me at patrick[at]dalcrozeusa.org if you are interested in working with us. I look forward to hearing from you!
---
The DSA Board of Trustees envisions the DSA's  future and enacts policies to ensure that its programs fulfill its stated purpose and meet the community's evolving needs. Meet the rest of the Board and find out more about their work.