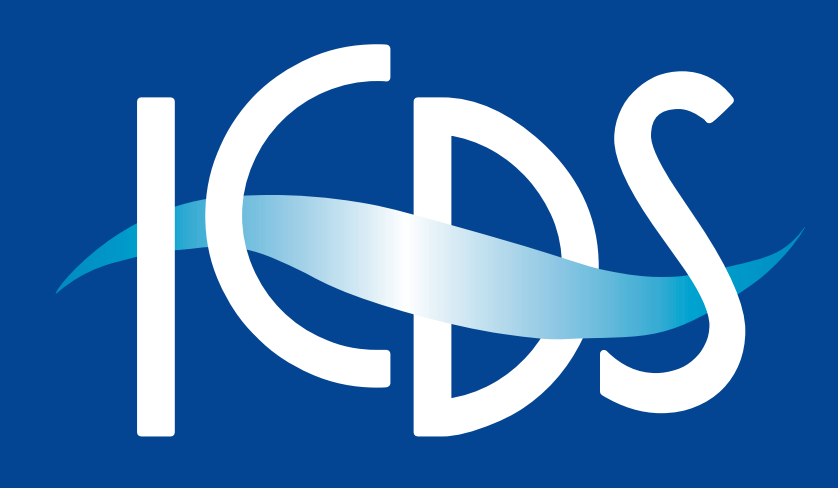 The International Conference of Dalcroze Studies at Carnegie Mellon University (CMU), Pittsburgh, PA, USA. Wednesday- Saturday, August 2-5, 2023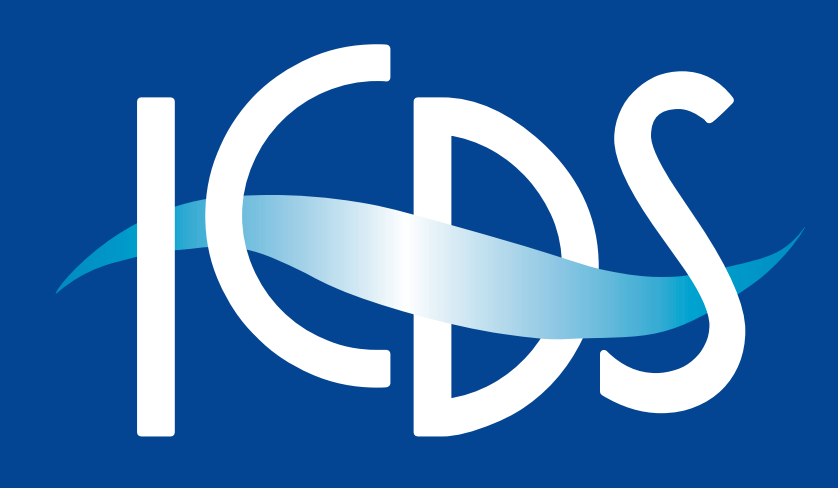 Pittsburgh gave us four sunny days for the annual International Conference of Dalcroze Studies, the academic/research arm of Dalcroze education worldwide. This year's theme "Ecologies of Practice in Music and Movement," entailed exploring Dalcroze practice as ecology – somatic, individual, communal, societal and systemic. How do we cultivate strong relationships within and between ourselves through music and movement on planet Earth?
ICDS: a brief history
Since launching in 2013, this was the first ICDS in the U.S.A., thankfully back in person after COVID forced 2021 from Japan to online. Due to leadership's phenomenal efforts to make 2021 happen, along with two years of Virtual Dalcroze Meet-ups and Master Classes, entering the Carnegie campus brought an immediate sense of community, familiar faces old and new of friends and colleagues from around the world.
CMU's Dalcroze tradition began in 1913 with Prof. Susan Canfield who was a student of Émile Jaques-Dalcroze. By 1921 Eurhythmics was integrated into the undergraduate curriculum. One hundred and some years later, the ICDS6 Chairs (Dr. John Habron-James of Royal Northern College of Music, Manchester, U.K. and Stephen Neely of CMU, Pittsburgh), the Scientific Committee, Media and Communications, the 95 presenters, and the student technical staff brought the tradition full circle. CMU's 48th Summer Dalcroze Workshop was concurrent with the conference.
ICDS6 countries represented included: U.S.A., Canada, Great Britain, Wales, Finland, Sweden, The Netherlands, Poland, Latvia, Luxembourg, France, Germany, Italy, Switzerland, Austria, South Africa, Brazil, Mexico, Australia, Japan, Thailand, Hong Kong, and China. Past conferences include:
2013 – Coventry University, UK
2015 – Université of Music and Performing Arts, Vienna, Austria
2017 – Université Laval, Quebec City, Canada
2019 – The Karol Szymanowski Academy of Music, Katowice, Poland
2021 – Online (Japan)
2023 – Carnegie Mellon University, Pittsburgh, USA
2025 – upcoming in Luxembourg
Our experiences at ICDS6
Wednesday evening found everyone gathered outdoors on the campus lawn for the opening Theater of Rhythm Katalog's dance "Zoom on Eco Boom." The troop from Poland, coached by Anetta Pasternak, was energetic, joyful and humorous, at the finale the dancers drawing spectators from the grassy slope in to join the dance. This was a fitting beginning to the "live theater" we were to experience as attendees. Next Dierk Zaiser from Trossingen, Germany, in black cloak "raincoat" took center lawn for an intriguing portrayal of an unending deluge based on Ray Bradbury's 1950 short story, "The Long Rain." Interspersed with workshops each day were performances by Michael Joviala and Dawn Pratson, Anna Dánda, Loretta Fois, Marta Jarzyna, André Oosthuizen, Marlie Muijers & John Habron-James, Marzeńa Kaminska & Taida Wiśniewska, and Elda Nelly Treviño Flores.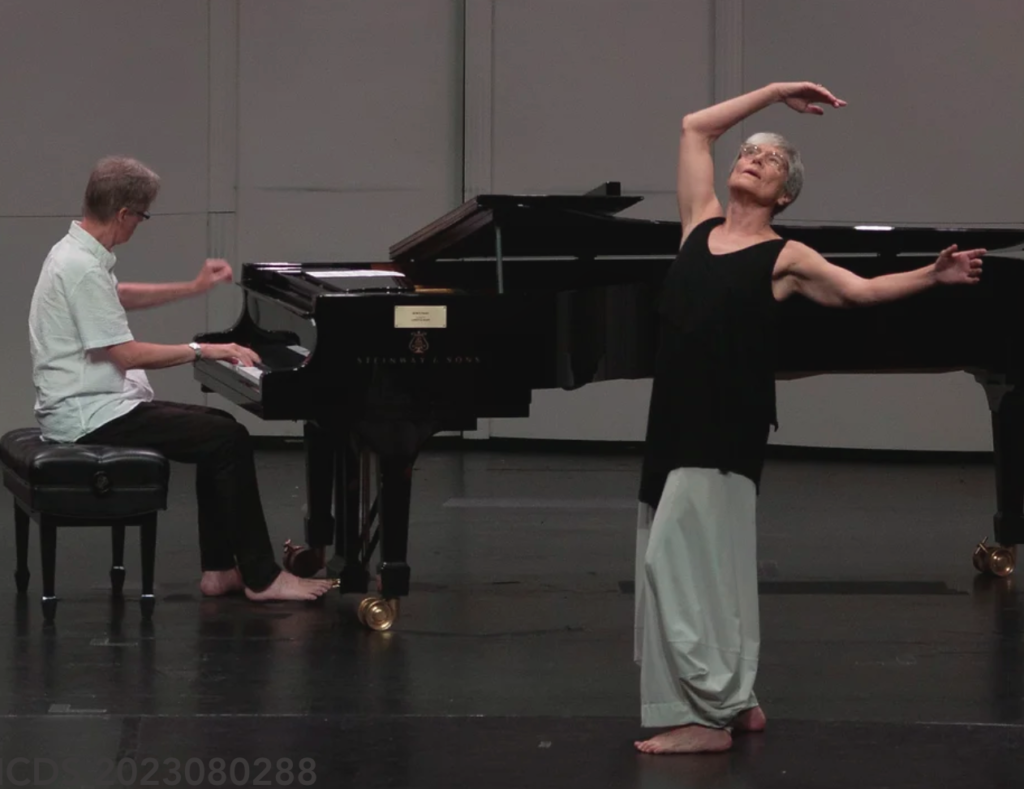 Daily after lunch, the Keynote address challenged us to enlarge our perspective of educational settings and curriculum, to move beyond "safe" boundaries. David Buley (Newfoundland, Canada) began, indigenous flute to mouth, playing north, south, east and west, drawing us into First Nation wisdom where teachers are learners and living channels through which the earth expresses itself. Tawnya Smith (Boston U) spoke on the "Eco-scape of Belonging" vs educational structures that inhibit mental growth because they are disconnected to fellowship and earth. Beatriz Ilari (Brazil, Southern California) described her research with children finding intersections between music, human development, cognition and culture, and how our childhood experiences, hers in Brazil, inform our teaching. Participants had the rare opportunity to interact online and watch video clips narrated by Meredith Monk, a unique experimental artist of our time. Monk generously gave us a glimpse into her work with "extended vocal technique," "interdisciplinary performance," and how she weaves music, image, movement, light and object into her work in film, "new opera," music theater and installations.
A plethora of offerings
Choosing among intriguing topics and presenters brought the classic "child in a candy shop" angst. I tried to find a balance between international presenters, active sessions, and papers, as well as the opportunity to work with Dalcrozians less familiar to me. The following is but a sampling from (3) of the (95) unique sessions. With Dierk Zaiser we worked in groups with bamboo poles or dowel rods held between three movers, improvised piano leading our exploration in space, time, energy and form.
Bethan Habron-James, from Wales, described her "auto-ethnographic research journey," through notebooks, journals, photos, manuscript scribbles, memorabilia, seeking "poly-vocality" though interviews with family, friends, and former teachers, engaged in weaving the tapestry of her music & Dalcroze life. She led us through movement improvisations to express our own histories, memories, and cultural landscapes. Terry Boyarsky (Ohio) presented "Dalcroze with a Russian Accent" through folk song, dance, and proverbs, rhythms & stresses, a follow, a quick reaction game and movement canons on Russian melodies, culminating in creating our own folk dance. Thursday evening, the "Russian Duo," Terry on piano and Oleg Kruglyakov on Siberian balalaika, gave a concert, then led the room in a rigorous Troika dance!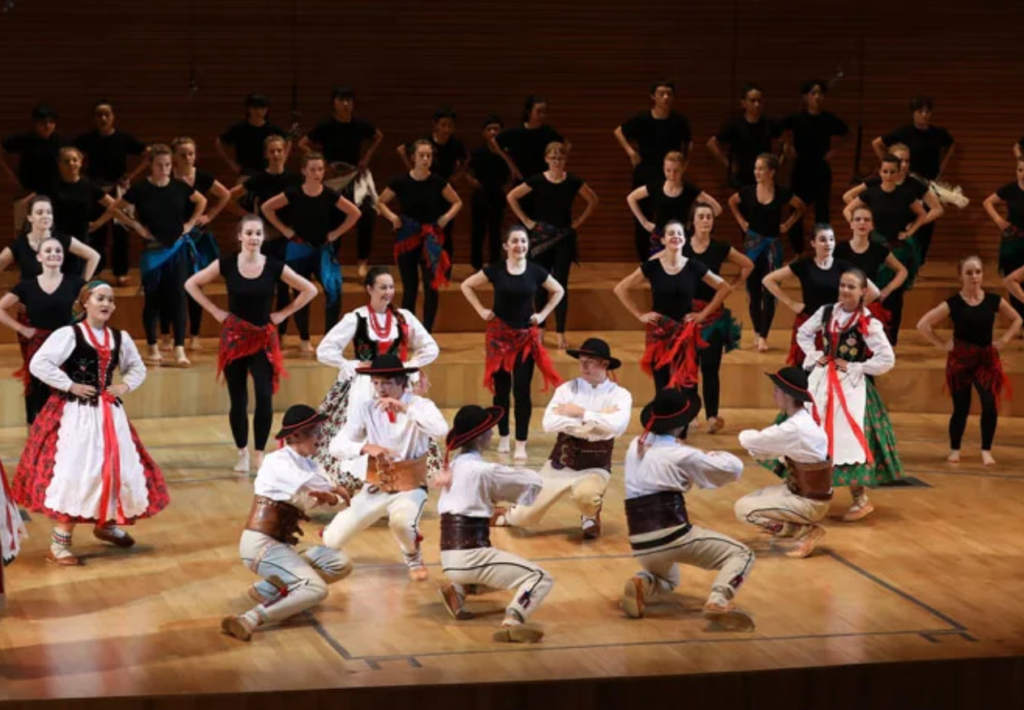 Dr. Joan Pope (Western Australia) recipient of the ICDS6 Lifetime Achievement Award, appeared live on video surrounded by family, friends and fellow music educators. Her catalogue of accomplishments is extensive in international and Australian music education, physical education, design, arts, festivals, theater, and publications, youth to seniors. Joan brought out the wine to toast the ceremony as we shared the moment on screen from Kresege Hall !
The blend of academic papers, workshops, performances, demonstration classes and special events along with socializing kept us hopping for four days. Here's a taste of conference dynamics:
Embodiment in choral conducting, moving away from the tyranny of the conductor's interpretation.
Dalcroze-inspired piano lessons for amateur adults.
Laban practice to enrich Plastique Animée.
Exploring somatic awareness.
Eurhythmics in 'open form' jazz improvisation.
Vocal dialogue movement and expression around the circle improvising gibberish on "Alice in Wonderland" quotations.
Research papers on introducing gymnastic/rhythmic principles in Japan.
Explorative research with 5-year-olds learning to play the DooD through a kinemusical approach.
The ATLAS of Eurhythmics, a collaboration of European Higher Education Institutions (Berlin, Germany, Vienna, Katowice, Stockholm).
Dalcroze work in coordination with speech therapists with speech-challenged children.
Public school Dalcroze music classes, reaching the unreachable students of inner city housing projects.
A demonstration with Pittsburgh Senior Citizens.
A video of South African band students expressing how breaking for a movement session improved their sound instantaneously.
Finding the 63 Jin Shin Jyutsu "energy locks" of our bodies, "synchronizing our pulses like tuning an instrument."
Friday evening in the CMU Chosky Theater, we joined an audience from the larger Pittsburgh-Carnegie community to enjoy the vocal band, Roomful of Teeth, featuring the Attack Theater and Pittsburgh dance company, Blurred Bodies.
In closing…
How to sum up the "ecology" of ICDS6 Pittsburgh? The stately campus of Carnegie Mellon, bodies in motion in different spaces, shared motifs and melodies, listening to and hearing in many "languages," multi-cultural roots and branches, learners giving, teachers receiving. Dancing on the grass, in a wheel chair, to the balalaika, with a bamboo rod, choreography on a keyboard – solo, duet, trio, ensemble – reuniting the Dalcroze community.
See you in Luxembourg in 2025!