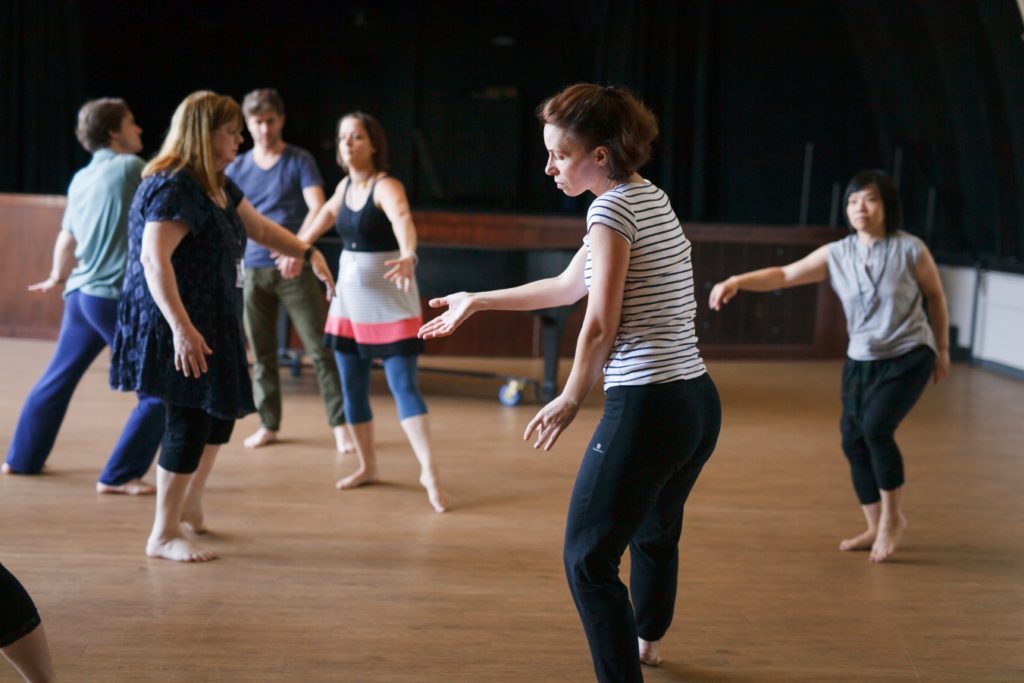 Improvising with "The Twenty-Fifth Hour" and Beyond
On Saturday, April 6, Michael Joviala gave an outstanding workshop to 10 enthusiastic Philadelphians (and one young music educator who got up at 3am to drive from Ohio to attend!). This was the final workshop of the Philadelphia Chapter 2018-2019 school year, all of which took place with the generous underwriting and venue support of Temple University. Our previous 2018-19 workshops (in January and in November), were taught by Cynthia Lilley and Dawn Pratson, respectively.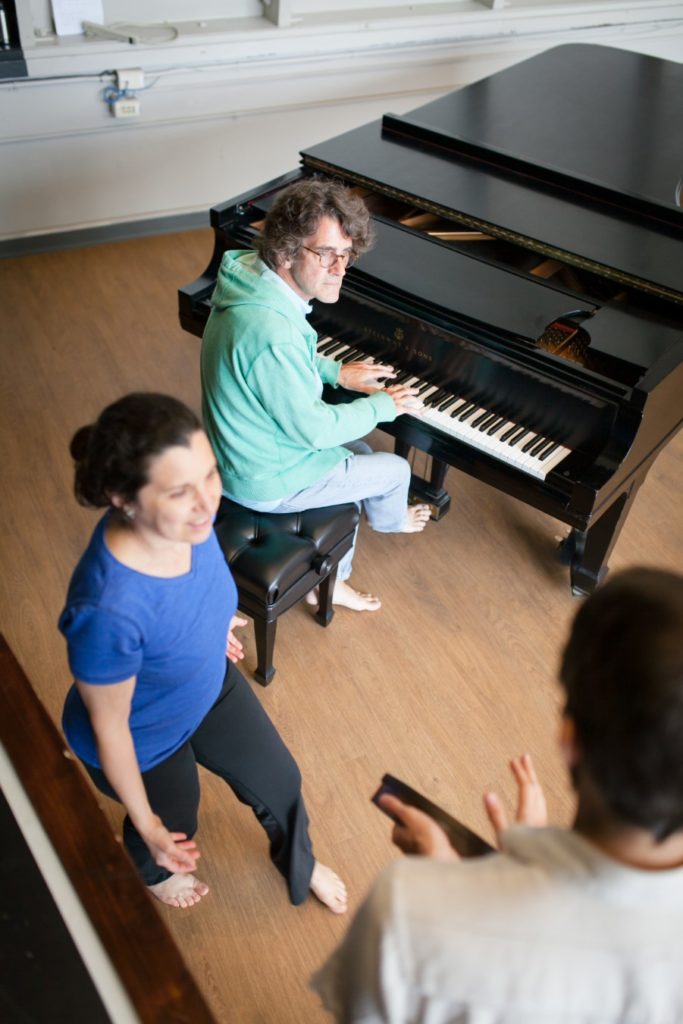 The goal of this workshop was to explore music and movement using classic and not-so-classic Dalcroze techniques that culminate in free group improvisation. The workshop fulfilled the goal explicitly.
We began with a movement warm-up that focused on exploring the room, the sounds in the room, and then exploring with different body parts leading. Then Michael assigned the task of creating a personal series of parts (e.g., head-arm-hip-elbow) with which we moved while improvising time/energy and space. We did this in silence and then he put on Thomas Ades: 4 Quartets IV 25th Hour and invited us to use the music in any way we wish. We discussed the various ways folks heard, used, did not use the music. Two classical musicians who were new to this work remarked how it opened up a very new way of thinking about the music. Some participants mentioned the improvisational freedom that comes with having a limitation.
Then Michael asked us to perform our series with a partner. Here we were dividing our attention between keeping our movement series while attending and responding to our partner and to the music. The participants shared the wonder and joy of letting these various attentions occur simultaneously. Dividing the class in half, we were able to watch the duets. It was stunning to see the juxtaposition of the focused body part series and the freeness of the music.
After that, Michael led us in some classic follows and quick reactions using beat and subdivisions. He had us clap and step whatever pattern he did NOT sing, clap or play, requiring us to dissociate and inhibit. This was challenging and invigorating.
We then got into trios and improvised with all three levels: eighth, quarter and half note using body percussion and voice, trying to keep all three present at all times. We took ample time to share experiences after each activity and participants had a lot to say.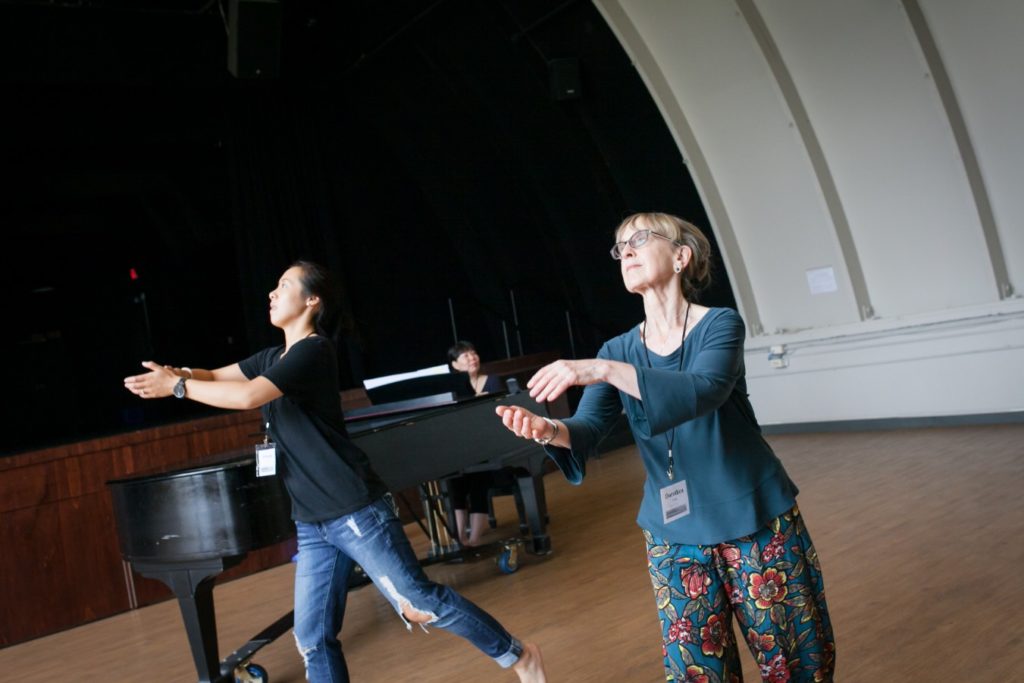 Our final activity was a free improvisation of movement, instruments and voices, keeping in mind the following:
working with the interaction between our thinking self and our feeling self
going with something that is happening
going against something that is happening
playing with a series or other kind of self-imposed limits as a means of discovery and creation
What a great way to end our year!
---
Find a Dalcroze workshop near you or learn how to host your own event.