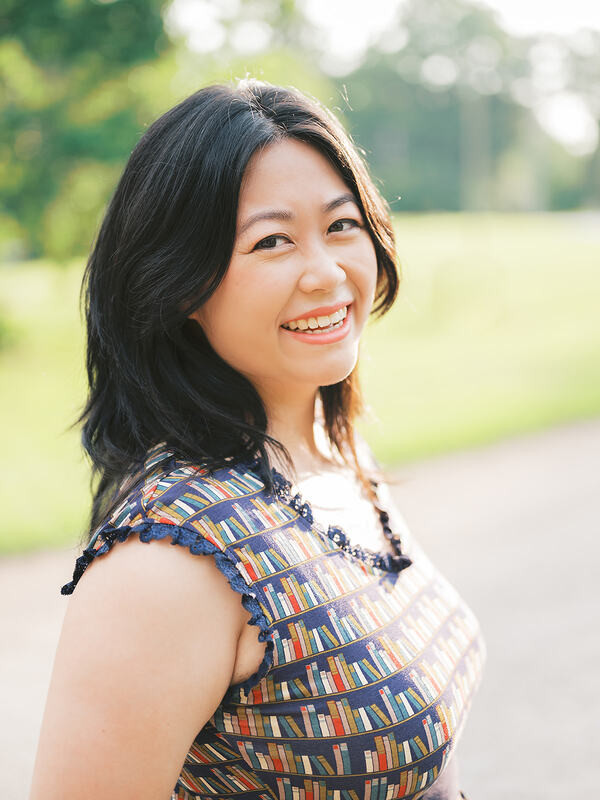 Member Spotlight: Michelle Li
Every summer, professional Dalcroze students pass examinations and checkpoints, coming one step closer to finishing a Dalcroze Professional Certificate or License program. Recently, DSA member Michelle Li completed all the requirements towards her certification from Carnegie Mellon University.
As part of our new Member Spotlight series, in which we introduce new Certificate holders to the greater DSA membership, I recently had the chance to interview Michelle. I was interested to learn more about her musical background, her Dalcroze journey, and how Dalcroze has found its way into non-musical parts of her life. (Above photo credit: Rebekah Chavez Wynne, Wynne Photography.)
Michelle and I virtually met a few years ago as members of the DSA's Publications Committee. We meet monthly (even during summers!) to work on creating what we hope to be valuable and interesting content for DSA members, including: publishing a biannual magazine, Dalcroze Connections (the next issue is coming soon in early October!), releasing blogs, editing and posting expert teaching videos, and more. Michelle is our resident expert at copyediting and proofing articles, and we're beyond lucky to have her on the team!
What is your Dalcroze origin story?
The first time I ever encountered Dalcroze eurhythmics was at a choral summer camp at Westminster Choir College, back in the nineties. Dr. Tom Parente herded dozens of high schoolers together and had us pass a tennis ball around the circle to a beat. As it turned out, there was a direct pipeline from Westminster-affiliated students to Carnegie Mellon. I went to Carnegie Mellon for university, wriggled my way into a dual music and humanities degree, and met Dr. Stephen Neely, whose courses changed how I understood music.
Tell us a little about your studies towards the Dalcroze Professional Certificate.
I earned my Certificate through the Marta Sanchez Dalcroze Training Center over a period of at least a decade. The Dalcroze certification process has definitely been a long one! It was a background hum through major life events, including having a second child and the COVID pandemic.

Thanks to my previous Dalcroze training under Stephen Neely, I had a boost when it came to solfège, movement, and plastique animée, so those exams were more of a joyful homecoming rather than me sweating bullets over a keyboard in the practice room. It took me the longest time to grab hold of and internalize keyboard improvisation, and there were years where I was putting in daily hours on the bench, practicing as many different scenarios as I could.

Certificate prep (and hopefully, license prep) has been the hardest yet happiest and most fulfilling part of the process, and I look forward to summer workshops again when I'm able to go back.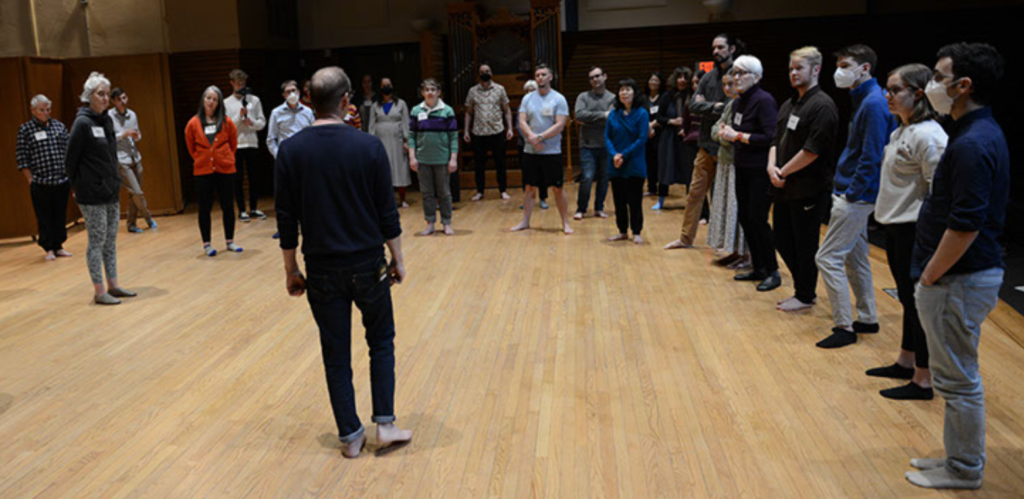 What is your musical background other than Dalcroze?
I hold a masters in piano pedagogy. And sometimes I collect weird or rare instruments. I'm also terrible at ukulele and recorder.
How are you incorporating Dalcroze into your musical life/career?
I think Dalcroze has suffused every bit of my life, not just my musical life. It really is a thing that takes over completely until you're in the middle of drafting a new novel and you realize your process for the zero draft is exactly the Dalcroze improvisation process for a plastique. In that, I mean Dalcroze taught me to improvise, adapt, and overcome, and there are so many situations where being flexible is needed, where the ability to absorb what's happening and turn that into something positive or constructive is the best skill to have. I do use Dalcroze in so many of the private lessons I teach and have used it for decades now. Most recently, the beginners I've started over the last several years go months without a method book because we're learning in a way that can't be written into a method. We're moving and playing games and exploring the sounds our bodies and the piano can make. We're improvising our own music and writing down what seems pretty cool to our ears.
Are you currently offering Dalcroze classes? If so, to what ages and levels?
It's been tough to pitch Dalcroze to schools in the Atlanta area, though I've had interest from some summer camps, most notably at Reinhardt University. The pandemic definitely halted momentum for a while, and now real life is the largest resisting force. I'd love to offer Dalcroze to the dancers at Agnes Scott, though, or the kids at the DeKalb School of the Arts. After lots of trial and error, it seems I get on best with either the kindergarteners and first graders, or the high schoolers. I'd also love to offer a Dalcroze for non-musicians and a Dalcroze for parents and babies class. Maybe one day in the future.
What other Dalcroze-related goals do you have now that the certificate is done?
Work on the improv test for the license, of course! I'd already started work on that, but practicing alone is so different from running a live class. I'd love to be more patient with myself and learn how not to chase after every little concept that pops up in class, but that's a lesson learned only through lots of experience, it seems.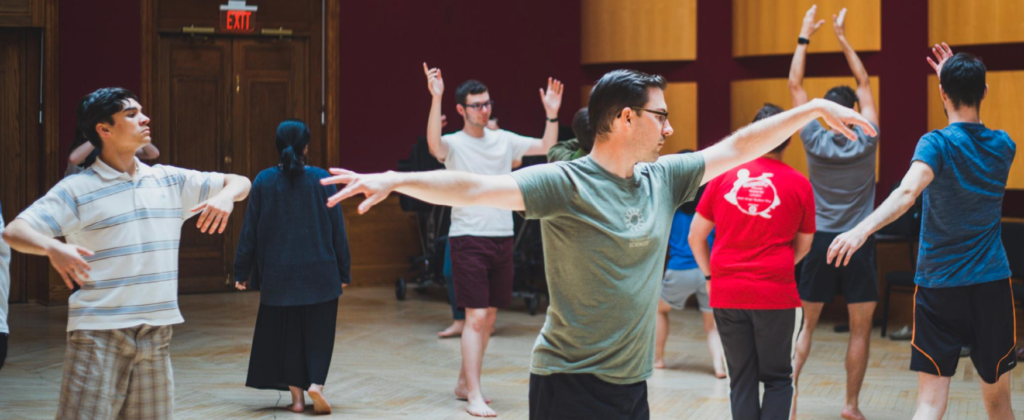 Any other fun facts or trivia about you?
Let's see…I'm an amateur orchid keeper, former Atlanta Botanical Gardens orchid volunteer, and erstwhile photographer—you may see me wandering around Dalcroze workshops, camera in hand—and when I'm not teaching or doing family stuff, I edit books, Dalcroze Connections included, and slip into my Published Author Persona to do book tours and promotional events with other authors. I slush read for Giganotosaurus, an online science fiction and fantasy magazine. I'm never not reading. And I think my favorite thing right now is to lie in bed and do absolutely nothing, though I think in the near future, my favorite thing will be learning new skills to apply to books I'm writing.
---
The DSA reflects the richness and diversity of the American community of practice, which includes Dalcroze-inspired teachers & artists, musicians & dancers, and actors & other professionals who have adapted the Dalcroze approach to their individual work. Let us know what Dalcroze means to you. Not a member? Join instantly online.