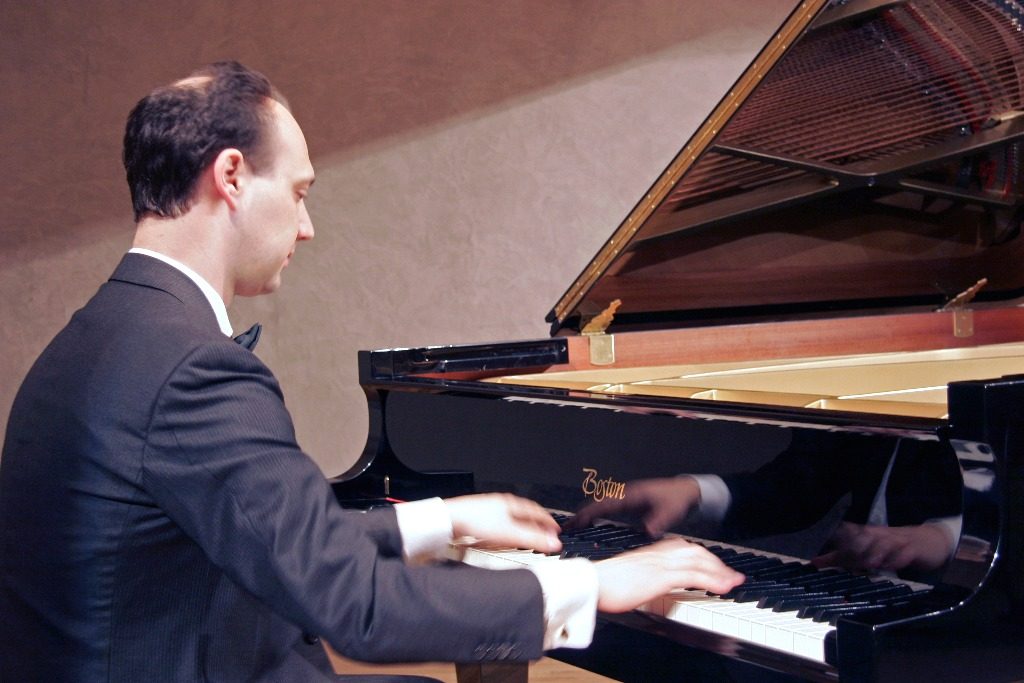 Video: Selections from 20 Caprices et études rythmiques
In February 2020, we hosted an intimate house concert to launch the 2020 DSA Memorial Scholarship Fund Campaign. For this event, concert pianist Adalberto Maria Riva performed several works composed by Émile Jaques-Dalcroze premiered for American audiences at the DSA's recent National Conference in Miami.
The entire concert livestream is available on YouTube, but excerpts will be shared over the coming weeks.
Before he performed this piece, pianist Riva shared the following remarks with the audience:
Now I will play a selection of three pieces taken from "20 Caprices et études rythmiques," which is the most important work by Dalcroze in the 20th century.

Of course, you will see a completely different style [than what we heard before]: we will have part-changing, we will have different meters put together. [This is all] Eurhythmics, that you know very well.

It's not music written for eurhythmics, but the influence of his work in eurhythmics is already evident.

The capriccio form is something which is very free, so as in the "Skizzen," it's very, very short music—four to five pages maximum for each [movement]—but with a precise character which is different one to the other, like an improvisation.

Adalberto Maria Riva
---
The DSA reflects the richness and diversity of the American community of practice, which includes Dalcroze-inspired teachers & artists, musicians & dancers, and actors & other professionals who have adapted the Dalcroze approach to their individual work. Let us know what Dalcroze means to you.
Not a member? Join instantly online.